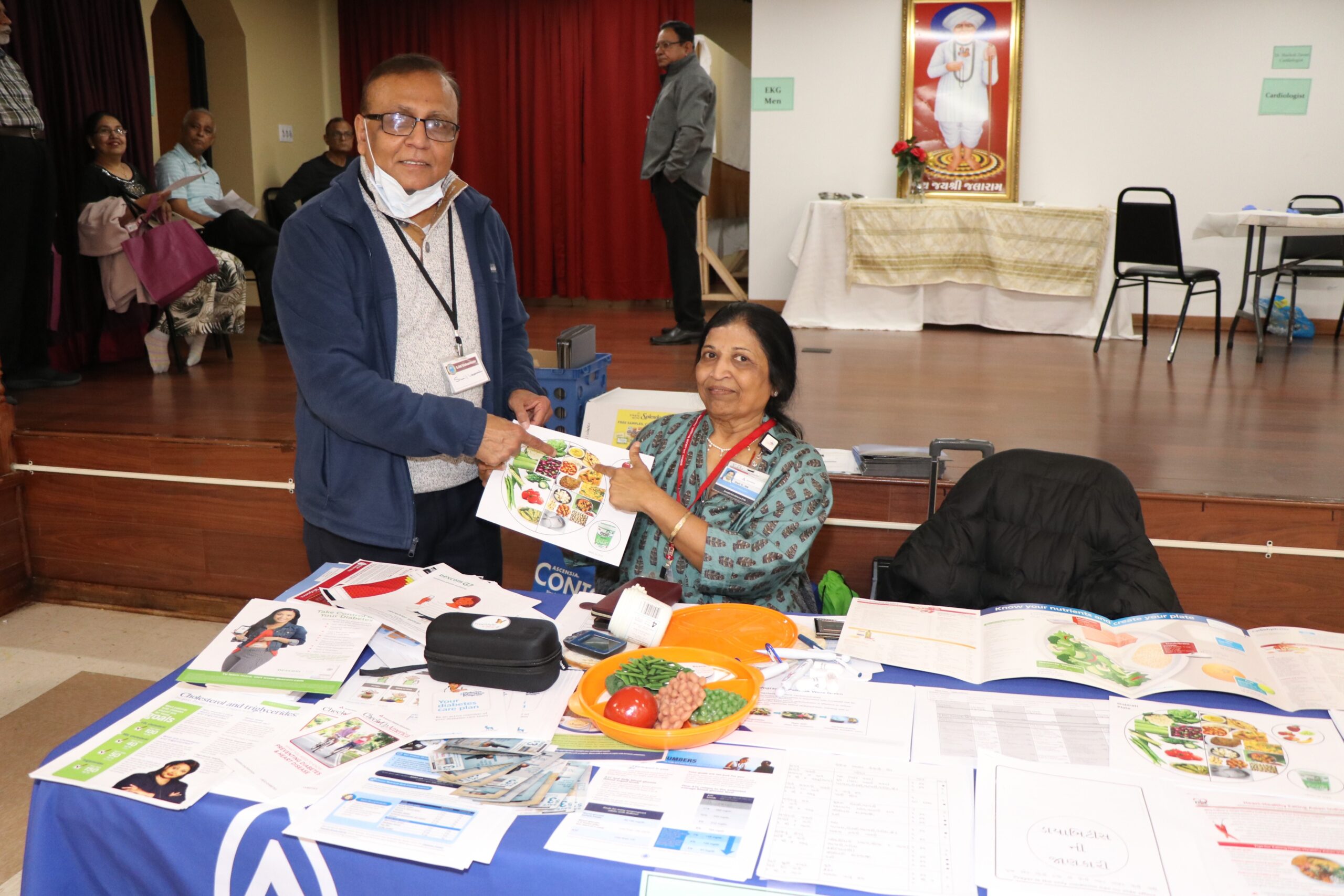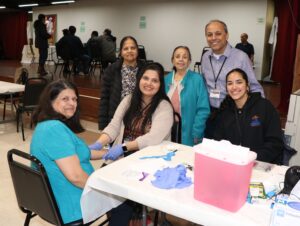 Jayanti Oza
CHICAGO: Shree Jalaram Mandir, in Hoffman Estates, a Chicago suburb, organized its Annual Health Fair on Sunday, April 23, 2023.
The Annual Health Fair was for helping community members at large and devotees who needed medical help but cannot afford to pay the bills associate with check up and follow-ups. More than 215 members and others came out to attend the Health Fair
Medical Services offered pertained to Physician Consultation, Dental Examination, Eye Examination, Physical Therapy, Chiropractic consultation, Diet/Nutrition consultations, Ayurvedic consultations, and EKG interpretation by Cardiologists.
The Following tests were performed for each participant: Blood Pressure, Blood Sugar, Multiple Laboratory tests, Urine Test, EKG and Bone Density. About 215 people took advantage of the services offered. The Health Fair was supported by Lohana Association of Greater Chicago, local vendors and Federation of Indian Association.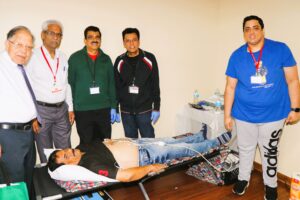 Shree Jalaram Mandir committee members have worked hard in hosting the fair and ensuring that participants maintain their safety. The Mandir Kitchen team offered Tea, Coffee and light breakfast to all. Success of this event goes to Health Care and non-Health Care volunteers who took time from their busy schedules to provide service. About 5 physicians, 2 cardiologist, 2 dentists, and 2 Eye specialist and close to 75-80 non-Health Care volunteers rendered voluntary help.
Health Fair coordinators were Jayantibhai Thakkar and Bakul Thakkar. They felt grateful to the community members and devotees who came and took advantage of much needed services. Special Thanks to Health Fair committee who put together total plan and resourced needed to make this event a great success.