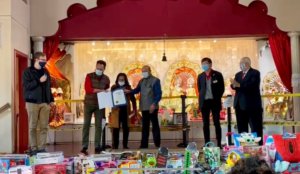 Ritu Maheshwari
India Post News Service
FREMONT, CA: In keeping with the giving tradition and in spirit of holidays, FOG (Festival of Globe), Federation of Indo-Americans (FIA) of Northern California, and Fremont Hindu Temple organized a Holiday Toy and Blanket Drive on Sunday, December 19th, 2021.
The event was widely popular and collected hundreds of toys for Bay Area children in need. Event culminated with local elected officials and county judges accepted the toys to be distributed in the counties of Alameda, Santa Clara and Contra Costa. FOG Founder, Dr. Romesh Japra, while giving away the toys said, "This annual event is in keeping with our immigrant and Hindu traditions to help others in need. We treat everyone as our family and strive to help less fortunate community members celebrate the festive season".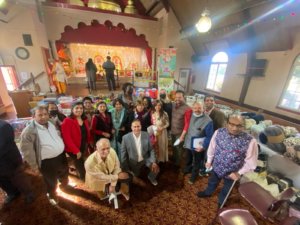 Manali Brahmbhatt coordinator of FOG Toy and Blanket drive said, "This year community's generosity was overwhelming despite Covid related challenges. Donors came forward in large numbers to provide record donations. Atul Shah led the volunteer team in collecting the donations from all over the Bay Area".
Donations will be distributed to incarcerate children of juvenile centers in the three counties. Representative of Contra Costa County, Alameda County Chief of Probation, Superintendent of Juvenile Hall, Superintendent of Camp Sweeney, Supervisor for the juvenile Hall, Supervisor of Transition Center, Commissioner Emeritus Kamal Nair graced the event and accepted the toys on behalf of the county.