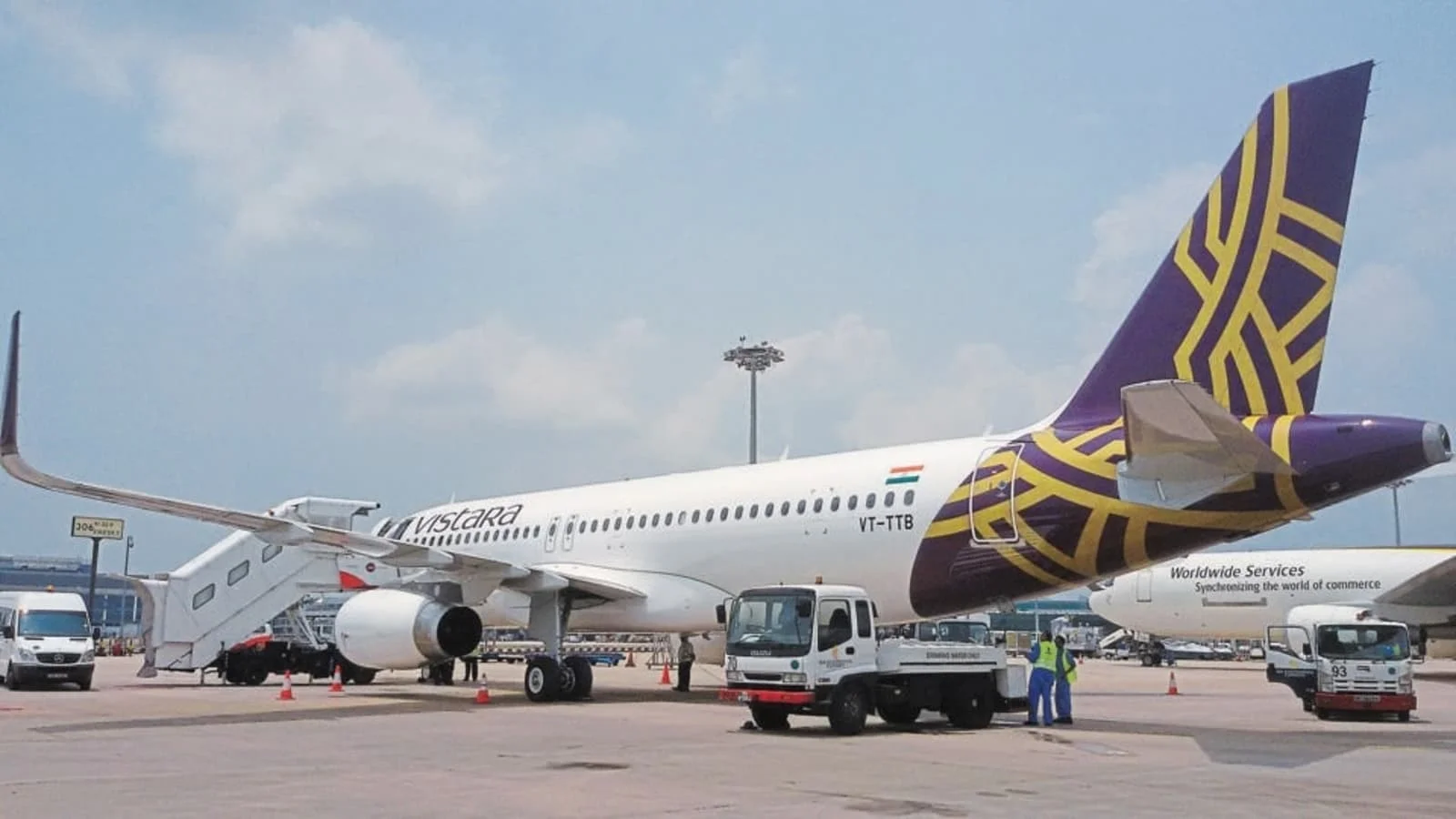 NEW DELHI: The Directorate General of Civil Aviation (DGCA) ordered an inquiry after an Air Vistara flight with around 140 passengers on board was grounded on Monday due to hydraulic failure in the aircraft.
A senior DGCA official said that the flight has been grounded and a detailed probe has been ordered into the matter. All the passengers are safe.
"Full emergency was declared for Air Vistara flight from Delhi to Bhubaneswar due to hydraulic failure," the official said.
"Air Vistara A320 aircraft VT-TNV while operating UK-781 (Delhi-Bubneshwar) was involved in Air turn back due as Green hydraulic system low ECAM came on," said DGCA. The flight landed safely at 8:19 pm after the full emergency was declared at 7:53 pm.
There have been several instances of aeroplanes malfunctioning past few months. On January 3, an IndiGo flight returned to the Indira Gandhi International Airport, soon after taking off for Phuket in Thailand due to a technical glitch, according to an official.
IndiGo 6E-1763 was scheduled for Thailand and the pilot took off at 6:41 am. However, the flight returned to the bay at around 7:31 am at Delhi airport after the aircraft reported a technical glitch.
"Indigo pilot asked for a precautionary landing after a technical fault was detected in the aircraft, ATC allowed to land and announced full emergency landing as per procedure," an airport official told ANI.
Another incident of technical glitch was reported in an IndiGo aircraft flying from Sharjah to Hyderabad which was diverted to Pakistan after the pilot reported a technical defect in the aircraft. The plane made a precautionary landing in Karachi and all the passengers were safe.
On July 14, an IndiGo aircraft flying from Delhi to Vadodara was diverted to Jaipur out of precaution after vibrations were observed in the engines of the aircraft. In July 2022, a SpiceJet aircraft from Delhi to Dubai was diverted to Karachi due to a malfunctioning fuel indicator light in the cockpit. (ANI)
Also Read: Phuket-bound IndiGo flight returns to Delhi due to technical glitch