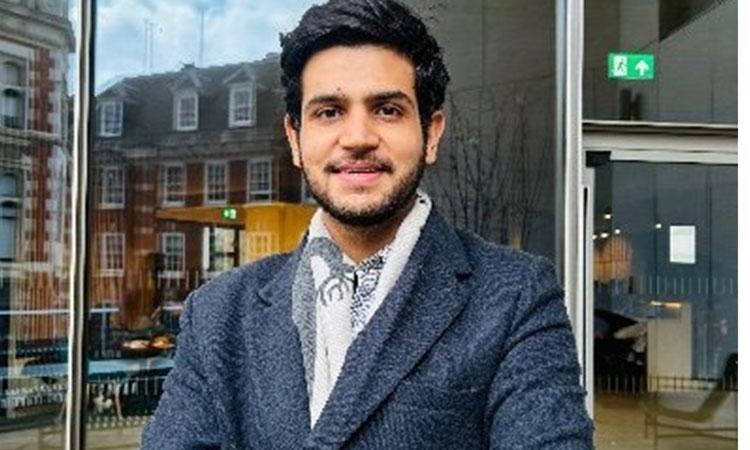 NEW DELHI: An Indian student at the London School of Economics (LSE) pursuing post-graduate studies has alleged that he faced "personal, vicious, and targeted" attacks due to anti-India rhetoric and Hinduphobia prevalent on the campus.
Karan Kataria (22), from Gurugram, said that he was disqualified from running for the General Secretary of the LSE Student Union (LSESU) because of his "Indian and Hindu identity". "When I started my post-graduate studies at LSE, I sincerely hoped to strive for and further fulfil my passion for student welfare. But my dreams were shattered when a deliberately orchestrated smear campaign was launched against me solely because of my Indian and Hindu identity," he said in a statement posted on Twitter.
Kataria, a lawyer pursuing Masters in the LSE campus, was also elected as a delegate to the National Union for Students in a short period, and was motivated to run for the post of General Secretary of the LSESU by his peers. "Unfortunately, some individuals could not bear to see an Indian-Hindu leading the LSESU and resorted to vilifying my character and very identity in what was clearly in line with the alarming cancel culture which is uprooting our social communities," he said in the statement.
Kataria further said that despite receiving immense support from students of all nationalities, he was disqualified from the General Secretary election of the LSESU. According to him, multiple complaints were launched against him, and he was accused of being homophobic, Islamophobic, queerphobic, and Hindu Nationalist.
"Instead of identifying and punishing the wrongdoers who initiated this hateful campaign, the LSESU cancelled my candidature undemocratically without providing any proof or evidence of the allegations against me," Kataria said.
He also said that on the last polling day, Indian students were bullied and targeted for their national and Hindu religious identities. The students raised this issue, but the LSESU brushed it aside by not acting against the bullies. Tejashwini Shankar, another LSE student, alleged in a video message posted on Twitter that she was being targeted for supporting Kataria in the students union election.
"I have been targeted and taunted based on my religious identity and for supporting a friend in the student union elections. The Student Union refuses to take appropriate action," she tweeted. "I have filed complaints with the SU (Students Union) regarding the same and calling out the messages for defamation and harassment and I'm yet to receive a response. But the SU has very promptly responded to other complaints and rumours and successfully disqualified Karan from his candidature of the General Secretary.
"This is bullying and harassment at the highest level of international institutions that pride itself on inclusivity and diversity and I very strongly condemn the inaction by the LSE regarding the same," Shankar added. Kataria has urged the LSE leadership to support him and ensure justice prevails in the interest of all students.
The LSE has about 11,000 students of which more than 60 per cent come from outside of the UK.
Also Read: Gabbard under fire for 'Hinduphobia' post