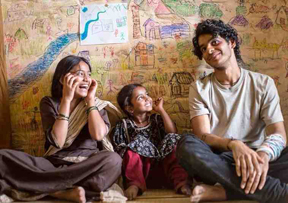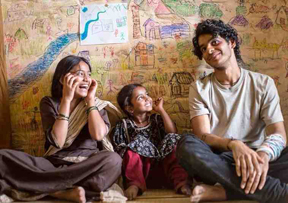 NEW DELHI: Ishaan Khatter has bagged the Best Actor award at Bospohorous International Film Festival in Turkey for his debut project, "Beyond The Clouds".
After opening this year's IFFI, the movie directed by acclaimed Iranian director Majid Majidi was screened in Istanbul.
Ishaan, who was present at the festival, said he was overjoyed on receiving the award for his first film and dedicated it to his mother actor Neelima Azeem.
"This is an absolute honor. My mother is here in the audience today.
Everything I earn from my work will always, first and foremost, be dedicated to you. Thank you for giving me the gift of life and art…"
Ishaan said he was grateful to Majidi, his mentor, for giving him the chance to showcase his talent in the movie.
"Firstly (for this piece of work) the award goes out to Majid Majidi – the masterful, wonderful, absolute legend of a man… Who trusted me and gave me this film as my first leading performance. Thank you sir and I will forever be indebted to you for that.
"I have to thank the cast and crew of this movie, we did this together. Malavika – you and I will always share this experience," he said.
Besides the recognition in the Best Actor category, film's editor Hassan Hassandoost won the Best Editing trophy.
The film also competed in the category of International Feature Film.
Produced by Zee Studios and Shareen Mantri Kedia and Kishor Arora of Namah Pictures, the movie is a heartwarming story of a brother-sister duo (Ishaan-Malavika) set in Mumbai.
A R Rahman has composed the music for the film, with cinematography by Anil Mehta and Hindi dialogues have been penned by Vishal Bhardwaj.
"Beyond The Clouds" which opened the ongoing International Film Festival of India (IFFI), is scheduled to be released early next year.-PTI