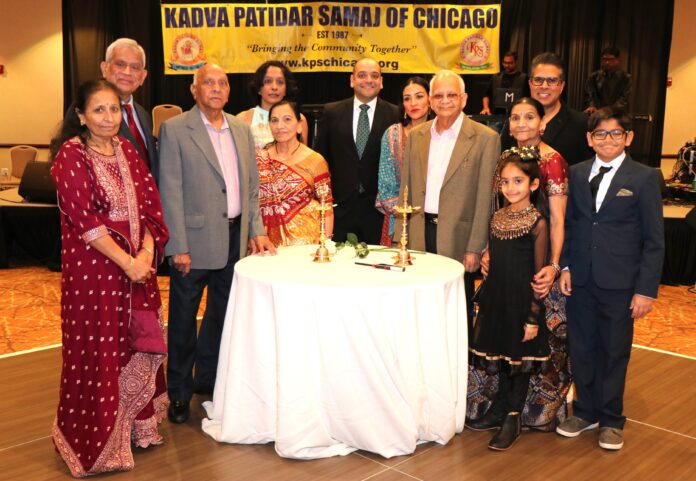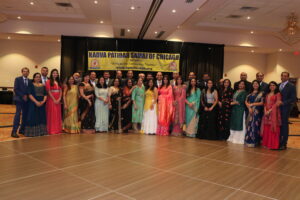 Jayanti Oza
CHICAGO: Over 800 members of Kadva Patidar Samaj of Chicago gathered for Diwali at the Water Ford Banquet Hall in Elmhurst IL.
President of KPS Harmil Patel, Trustee Narendra Patel and Jt. Secretary Satish Patel welcomed attendees.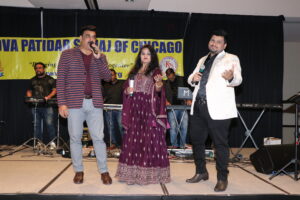 The lamp lightning ceremony was performed by R Harsha Patel, Chhotalal Patel, Mithabhai Patel, & Pushpa Patel, Sima, Viren, Avi, Arya.
Grand sponsor was welcomed with bouquet, and many others were called to the stage and were recognized
Musical entertainment was presented by 'Arav Entertainment Also there were live Gujarati Garaba.
The Hindi Bollywood songs were performed by Dipak Rani, Alka Thakur and Haeshil Aapte.