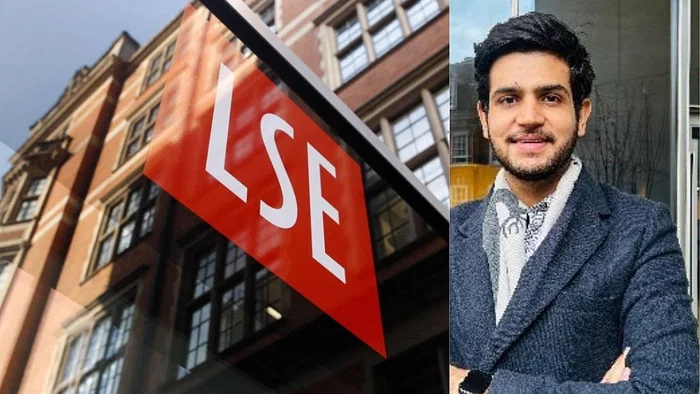 LONDON: The London School of Economics (LSE) has said it will be conducting an external review of its students' union elections after an Indian student alleged that he was disqualified from elections due to "anti-India rhetoric" and "Hinduphobia" prevalent on the campus.
The London School of Economics Students' Union (LSESU) said in a statement that it has a firm zero tolerance stance towards any form of harassment and/or bullying, and operates in a fair and democratic manner. "…given the impact this experience has had on some of the candidates involved, we will be conducting an external review this time around and will endeavour to update the community accordingly," the statement read.
Karan Kataria, a 22 year-old from Haryana pursuing post-graduate studies at LSE, said he was disqualified last week from running for the General Secretary of the LSESU because of his "Indian and Hindu identity". He claimed in a statement posted on Twitter that he faced "personal, vicious, and targeted" attacks, and was "accused of being homophobic, Islamophobic, queerphobic, and Hindu nationalist".
He further said that despite receiving immense support from students of all nationalities, he was disqualified from the General Secretary election of the LSESU. In reply to Kataria's claims, LSESU said the candidate was disqualified as he breached election rules. "Candidates and campaigners must maintain a reasonable distance (around 2 metres) from anyone who is casting their vote. You cannot, under any circumstances, stand over a student or talk to them while they are voting — even if they ask you for help. If they are struggling to vote, take them to an SU polling station or ask them to email us," the LSESU said in its statement.
The Students' Union said Kataria was given an opportunity to appeal the decision made by the Returning Officer as set out in the LSESU Bye Laws. Kataria then submitted an appeal that was considered by the remaining four members of the Democracy Committee.
Following their review of the evidence, the original decision was upheld. Stating that all candidates are governed by a clear set of policies, procedures, protocols and election rules, the LSESU said it "always undertakes a review of how our elections have been delivered. We are confident that all decisions were followed according to due process and best practice". Kataria said the LSESU cancelled his candidature "undemocratically", and has not provided any proof or evidence of the allegations against him.
He also said that on the last polling day, Indian students were bullied and targeted for their national and Hindu religious identities. The students raised this issue, but the LSESU brushed it aside by not acting against the bullies, Kataria alleged. The LSE has about 11,000 students of which more than 60 per cent come from outside of the UK.