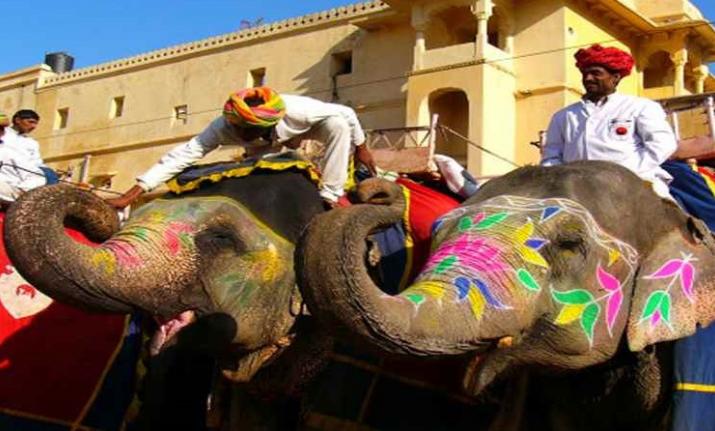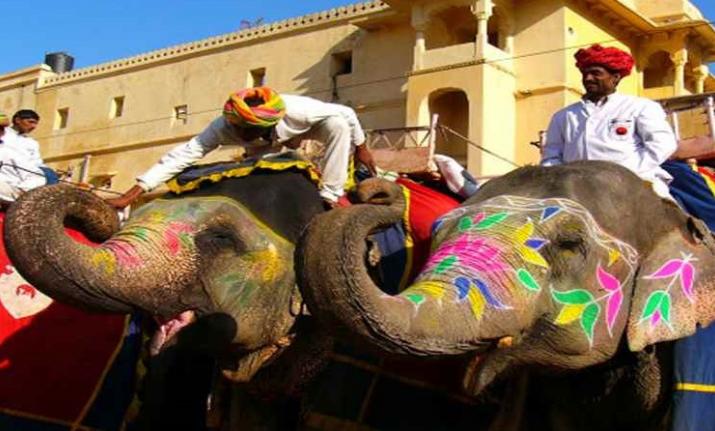 JAIPUR: The Rajasthan High Court has issued a notice to the Rajasthan government on a petition seeking to stop elephant joyrides at Amber Fort and the nearby elephant village.
The petition was filed by People for the Ethical Treatment of Animals (PETA), after a report said that the elephants used to offer rides to tourists at the fort near Jaipur are often forced to carry loads of more than 200 kilos.
Elephant rides are a major attraction at Amber Fort. Jumbos painted with traditional patterns carry tourists up and down the steep slope at the fort.
Most of these animals are kept at the nearby elephant village, Hathi Gaon, which is also a tourist attraction.
A bench of Chief Justice Pradeep Nandrajog and Justice G R Moolchandani issued notices to the Rajasthan Forest Department chief secretary, the Department of Archaeology and Museums and the Elephant Owners' Development Society.
PETA India's Associate Director of Policy Nikunj Sharma said the court also issued notices to the Animal Welfare Board of India. In the petition, the animal rights body said the rides are illegal as the elephants are not registered with the Animal Welfare Board of India (AWBI).
This, the petition said, is a violation of The Performing Animals (Registration) Rules, 2001, framed under The Prevention of Cruelty to Animals Act, 1960.
It is also against the government order which mandates that permission from the AWBI is required for using elephants in films and at events like exhibitions and fairs, PETA argued.
The petition follows a report by AWBI inspectors which said the elephants offering rides to tourists at the Amber Fort suffer from blindness and tuberculosis, and are often forced to carry loads heavier than 200 kilos.
Last month, the organization had sent legal notices to the Rajasthan Department of Archaeology and Museums and the Forest Department, asking them to stop the rides. PTI