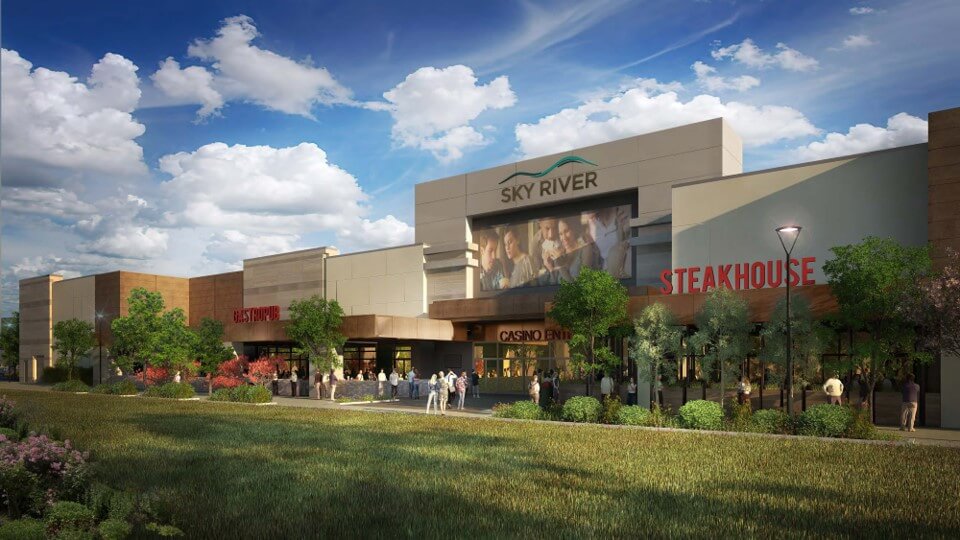 Sky River Casino strives to exceed expectations and deliver exceptional service to guests. With commitment to being part of the growing community, Sky River offers diverse team of casino hosts to ensure that every guest feels welcome and have a positive experience. The host members will assist guests with play, stay accommodations, restaurant reservations and more. Sky River hospitality team will take care of all the details and hassle, so guests can relax and enjoy the property many amenities.
Robyn Hood, Director of Player Development – Robyn Hood is a veteran in the gaming industry, spanning over three decades. Born and raised in Iowa, Robyn earned her Bachelor of Science degree in Education at the University of Iowa. In 1991 she moved to Reno, Nevada and began her career in the casino industry at Flamingo Hilton Reno. She went on to become Executive Casino Host for several casinos in Northern Nevada, including John Ascuaga's Nugget, Atlantis Casino Resort Spa, and Siena Hotel Spa Casino.
With the invitation of blue skies and warm weather, Robyn made a move to California in 2003 to open Thunder Valley Casino. She later joined Red Hawk Casino and Jackson Rancheria Casino Resort before becoming a proud member of the Sky River family as Director of Player Development. In her spare time, Robyn loves spending time with her family and friends. She enjoys watching sports, and likes to golf, hike and bowl. To unwind, Robyn likes to go wine tasting and try out new dining establishments. Her soft spot is reserved for animals as she has infinite love for them.
Khin Lay, Player Development Manager – Khin Lay currently serves as Player Development Manager for Sky River Casino, is a trilingual speaker of Cantonese, Mandarin and English. Khin is an immigrant from China and came to the United States in 1980 when he was 5 years old. He grew up in Sacramento where he attended elementary and high school. He's an UC Davis alum with a Bachelor of Science degree. After graduation, he worked several years at a high-tech company in Silicon Valley.
In 2004, he returned to Sacramento where his passion for martial arts led him to open a Chinese Kungfu studio. Khin first joined the gaming industry in 2013 as Executive Casino Host at Thunder Valley Casino Resort. With almost a decade of experience in the industry, Khin looks to expand his horizon and joins Sky River Casino management team in providing outstanding service. Leading the Asian Host team, and providing the VIP Advantages and special offers for the Asian players, he is looking to bring Sky River Casino to another level.
Contact the Asian Host today to plan your next visit to Sky River Casino.
Join Sky River Rewards
Sky River Rewards, is one of the most hi-tech rewards programs among casinos in Northern California, allowing guests cardless play, cashless wallet, and more. The Sky River Rewards card is your key to receiving points for all your activities and those points can be redeemed for Free Play or dining credits. Become a Sky River Rewards member now to receive $20 Free Play. To activate your Free Play, visit any slot machine and place a bet. Sky River Rewards enrollment can be done online using a computer, tablet, or phone with a camera.
About Sky River Casino
Sky River Casino was built by the Wilton Rancheria in partnership with Boyd Gaming Corporation, which is building and managing the property for the tribe. The casino opened in August 2022 and includes 100,000 sq ft of gaming, 2,000 slot machines, 80+ table games, and 17 bars and restaurants. To learn more, visit www.SkyRiver.com.