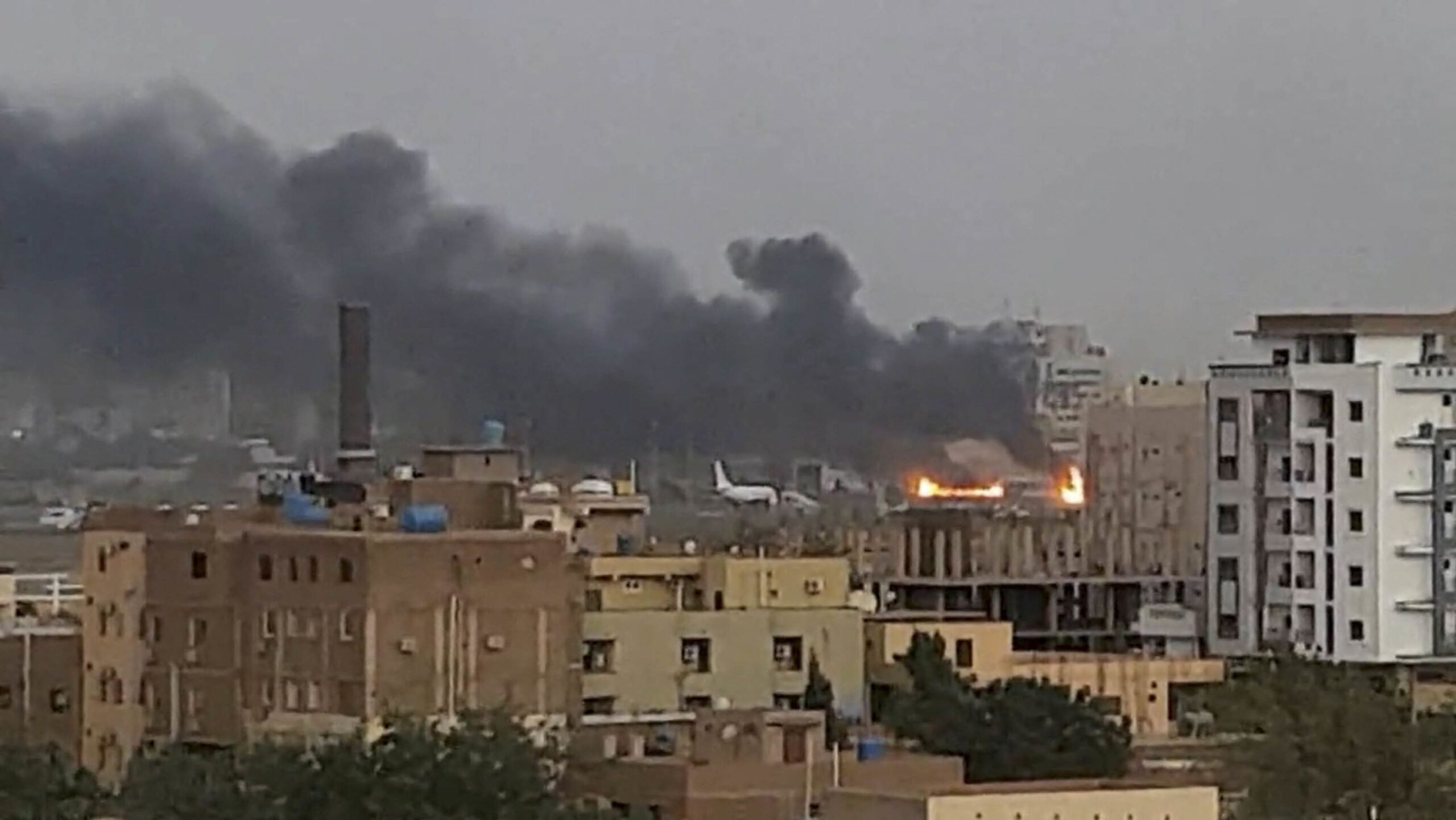 KHARTOUM: As many as 270 people have been killed and more than 2,600 have been injured in the unrest in Sudan, according to World Health Organisation (WHO) officials citing Sudan's Ministry of Health Emergency Operations Center, reported CNN.
Fighting continued in Sudan as forces loyal to duelling generals fought for strategic positions in the city and accused one another of breaking the ceasefire hours after an internationally mediated ceasefire was scheduled to take effect.
Minutes after the agreed-upon 6 pm (16:00 GMT) start of the ceasefire, loud gunshots continued to echo in the background of live feeds from numerous television news channels in the Khartoum capital region on Tuesday.
The rival paramilitary Rapid Support Forces (RSF) and the regular army both released statements accusing the other of breaking the ceasefire. According to the army's top leadership, actions to secure the capital and other areas will continue, reported Al Jazeera.
United Nations spokesman Stephane Dujarric at a news briefing in New York said, "We have not received any indications here that there's been a halt in the fighting."
The conflict between Sudan's military leader and his deputy on the ruling council erupted four days ago, derailing a plan for a transition to a civilian democracy that had received international support, four years after the overthrow of the previous government by widespread protests and two years after a military coup, as per a report published in Al Jazeera.
A humanitarian crisis, as stated by the UN, has been brought on by the conflict, including the almost complete collapse of the health system. The Global Food Programme of the organisation halted operations when three of its staffers were killed.
US Secretary of State Antony Blinken while speaking in Japan on Tuesday said that he had called the two rival leaders – army chief General Abdel Fattah al-Burhan and RSF leader General Mohamed Hamdan Dagalo – and made an appeal for a ceasefire "to allow the Sudanese to be safely reunited with families" and to provide them with relief. Both sides told Al Jazeera that they were in support of the agreed-upon ceasefire.
Colonel Khaled Al-Akida, an army spokesman said, "We are keen to implement the truce and restore normal life in the city. But the RSF is a militia that does not respect anything." Meanwhile, the RSF said that it will uphold its part of the truce agreement. Musa Khaddam, adviser to the commander of the RSF told Al Jazeera, "Our forces deployed in various areas of Khartoum are committed to the truce."
Al-Burhan is the leader of a ruling council that was put in place following the military takeover in 2021 and al-Bashir's departure in 2019, while Dagalo, also known as Hemedti, is his deputy on the ruling council.
Their power struggle has stalled plans for a transition to a civilian administration after decades of authoritarianism and military dominance in Sudan, which is strategically located between Egypt, Saudi Arabia, Ethiopia, and Africa's volatile Sahel area.
If the violence is not contained, it may potentially attract regional actors who have supported various factions from Sudan.
Also largely disregarded was a prior, more condensed ceasefire scheduled for Sunday. Khartoum residents and visitors are confined to their homes as a result of artillery barrages, combat aircraft raids, and street fighting.
The International Federation of Red Cross and Red Crescent Societies said it was nearly impossible to provide humanitarian services around the capital. It warned that Sudan's health system was at risk of breakdown, reported Al Jazeera. (ANI)