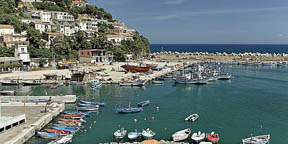 NEW DELHI: Switzerland Tourism has said it is targeting growth of 10 per cent in overnight visitors from India taking the number beyond 550,000 mark.
"We are having a target growth of 10 per cent this year which would take our overnight numbers beyond 550,000 mark," said Swiss Tourism India Deputy Director Ritu Sharma.
To achieve the target, the Switzerland Tourism is aggressively promoting packages bundled with incentives and targeting youths which has increased spending capabilities and affluent class from 20 Tier 2 and Tier 3 cities.
"A special focus would be given to the young class which has money to spend. We will be targeting schools, college and youth between 12 to 24 for special promotion," she said adding that these age group are very influential in the selection of destinations for family holidays.
Switzerland Tourism is attracting two types of travelers, one is the family group, traveling along with children, grandparents and some time with the extended members and second is youths who travel on their own and explore new destinations and adventures.-PTI