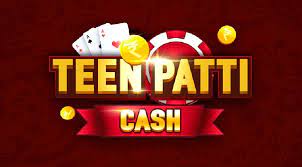 It is needless to mention that Indians, hands down, love to play Teen Patti. It is one of the choicest card games that has kept the Indians hooked since time immemorial. Today the traditional Teen Patti has come a long way and evolved to make its way into the online casino ecosystem. Teen Patti means "Three Cards" in English. It is a variation of its well-known British cousin, Three Card Brag, which bears similarities to Poker.
Why is Teen Patti such a heartthrob in the Indian context?
• It is a simple card game; everyone can play it
• Up to 12 people can play this game at a time, and the only skill that is required is counting the cards swiftly
• This game is not a go-to option for avid gamblers; rather this is a game for families and friends when they get together at festivals or family functions
Indians draw inspiration from mythology as far as gambling is concerned
On the auspicious day of Diwali, it is believed that Goddess Parvati indulged in playing dice with Lord Shiva. Moreover, Parvati announced that gambling on the opportune night of Diwali brings prosperity and wealth to everyone, should they indulge in it.
People bond with their relatives over Teen Patti cash on the auspicious occasion of Janmashtami as well. Today, this practice of obsessing over Teen Patti has penetrated even the urban customs of Gujaratis and Marathis, to be precise. Social gambling is not exactly looked down upon in India because myths, legends, and epics support this practice increasingly. After all, gods gamble as well.
Evolution of Teen Patti and making its way into the digital world
The online gambling industry has developed ever since the beginning of the last decade. Previously, investment was being made to develop games for the western countries (The European market and the US). With time, people started growing fond of desi content, and the brand new idea of rebuilding Teen Patti for the online crowd came into being.
Today, there is Octro's Teen Patti in Google Playstore, the highest-grossing game in India that has earned considerable appreciation. The cherry on the cake being, out of five top gaming apps, three applications are card games, and out of those three card games, two are online Teen Patti editions. The games have succeeded in obliging the local crowd hence the popularity. The vernacular language, desi content, interesting features, and much more have made Teen Patti the go-to game for Indians.
What makes the game so thrilling?
Players love to look for different probabilities when it comes to playing Teen Patti. Some innovative variations like Discard One, Color, Bust, AK 47, The Five Stud, the old Card on the Forehead, and many others have earned recognition and popularity all across the nation today. It has evolved into a social and casual gaming landscape that has the potential to unite family members across age groups and foster a sense of excitement and togetherness.