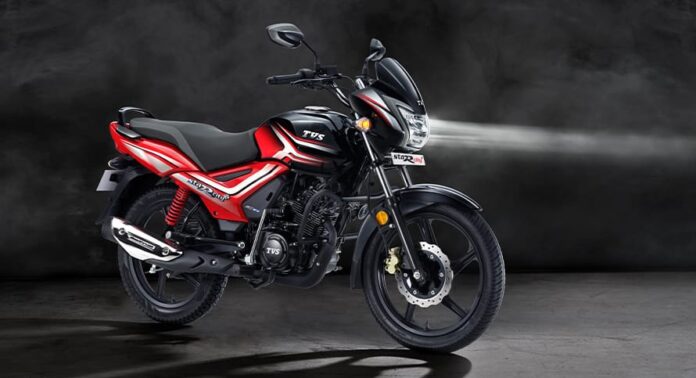 When it comes to two-wheelers in India, TVS is a name that stands out. TVS Motor Company, a renowned Indian motorcycle manufacturer, has consistently produced a wide range of motorcycles and scooters that have won the hearts of millions of riders.
Their commitment to innovation, quality, and performance has made TVS two-wheelers a popular choice among Indian consumers. In this article, we'll delve into the reasons behind the popularity of TVS two-wheelers, exploring their diverse product range and the unique features that have made them a favorite among riders. We'll also discuss the importance of securing your TVS bike with TVS insurance and how it can affect your bike insurance price.
Diverse Product Range:
One of the key reasons behind the popularity of TVS two-wheelers is the company's diverse product range. TVS offers a wide variety of motorcycles and scooters designed to cater to different segments of the market. Whether you're a commuter looking for an efficient and practical ride, an enthusiast seeking performance, or someone who values style and comfort, TVS has a bike for you. Some of their popular models include:
TVS Apache Series: Known for its sporty design and performance, the Apache series caters to riders looking for a thrilling experience on the road.
TVS Jupiter: The Jupiter is a popular scooter model known for its comfortable ride, refined engine, and practical features.
TVS Ntorq: This scooter has gained popularity among the younger generation due to its sporty design, advanced technology, and smartphone connectivity features.
TVS Victor: The Victor is a commuter-friendly bike known for its reliability, efficiency, and affordable price.
The variety offered by TVS ensures that riders from all walks of life can find a two-wheeler that suits their needs and preferences.
Innovative Technology:
TVS Motor Company has always been at the forefront of incorporating innovative technology into their two-wheelers. This commitment to technological advancement has resonated with consumers. TVS was one of the first manufacturers in India to introduce features like tubeless tires, disc brakes, and digital instrument clusters on their bikes and scooters. Their constant pursuit of innovation has resulted in technologies such as the TVS SmartXonnect, which offers connectivity features that allow riders to pair their smartphones with their TVS two-wheelers for navigation, calls, and more. This combination of cutting-edge technology and affordability has been a significant factor in their popularity.
Performance and Efficiency:
TVS two-wheelers are known for delivering a balance between performance and efficiency. The Apache series, in particular, is celebrated for its robust engines and agile handling, making it a favorite among sports bike enthusiasts. On the other hand, TVS Jupiter and TVS Scooty models are appreciated for their fuel efficiency and smooth performance. This versatility in performance options has contributed to the brand's widespread appeal.
Quality and Durability:
TVS has built a reputation for manufacturing two-wheelers that are not only performance-oriented but also durable and reliable. Riders trust TVS for their quality engineering, ensuring that their bikes and scooters can withstand the rigors of daily commuting and long journeys. The durability of TVS two-wheelers translates to a lower cost of ownership, another factor that attracts budget-conscious riders.
Stylish Design:
TVS two-wheelers are known for their contemporary and stylish designs. Their bikes and scooters feature eye-catching aesthetics that appeal to a wide range of riders. The Apache series, with its sporty and aggressive design language, resonates with those who seek a bold and dynamic appearance. On the other hand, the TVS Scooty models cater to riders who appreciate a more fashionable and chic look.
Strong Dealer and Service Network:
TVS Motor Company has established a robust dealer and service network across India. This extensive network ensures that customers have easy access to sales and service centers, making the buying and ownership experience convenient and hassle-free. This level of support and accessibility further endears TVS to its customer base.
Competitive Pricing:
TVS two-wheelers are competitively priced, making them accessible to a broad range of customers. Their bikes and scooters offer value for money by combining quality, performance, and features without breaking the bank. Affordable pricing has been a key driver in TVS's popularity in a price-sensitive market like India.
Commitment to Safety:
TVS Motor Company places a strong emphasis on safety. Their two-wheelers are equipped with features such as front disc brakes, anti-lock braking systems (ABS), and synchronized braking technology. These safety measures help ensure that riders have the protection they need on the road. TVS is also involved in promoting road safety awareness through various initiatives.
Importance of TVS Insurance
When you invest in a TVS two-wheeler, it's essential to protect your asset with the right insurance coverage. TVS insurance, or two-wheeler insurance, provides financial protection in the event of accidents, theft, or damage to your bike. It also ensures that you are compliant with legal requirements. TVS insurance covers you for third-party liabilities as well as own-damage to your vehicle.
Factors Affecting Bike Insurance Price for TVS Two-Wheelers
Several factors influence the cost of bike insurance for your TVS two-wheeler:
IDV (Insured Declared Value): The IDV is the current market value of your bike. A higher IDV usually results in a higher premium.
Type of Coverage: The choice between third-party and comprehensive insurance affects the premium. Comprehensive insurance, which covers both third-party liabilities and own-damage, is typically costlier than third-party insurance.
Add-Ons: Optional add-ons like zero depreciation cover, roadside assistance, and personal accident cover can increase the premium.
Engine Capacity: The engine capacity of your TVS bike plays a role in determining the premium. Bikes with larger engines may have higher premiums.
Location: Your location, especially if it has a high rate of theft or accidents, can affect the premium.
Claim History: Your claims history influences the premium. Fewer claims may lead to lower premiums due to the No Claim Bonus (NCB) benefit.
Rider's Age and Experience: Your age and riding experience can impact the premium. Younger and less experienced riders may have higher premiums.
In Conclusion
The popularity of TVS two-wheelers in India is a result of their commitment to innovation, quality, and performance. Their diverse product range caters to a wide audience, while their commitment to safety and durability makes them a trusted choice. To protect your TVS bike and comply with legal requirements, it's essential to invest in TVS insurances. Understanding the factors that influence bike insurance price can help you make an informed decision and enjoy the open road with peace of mind.
Also Read: TVS Motor expands presence in Iraq with marquee showroom