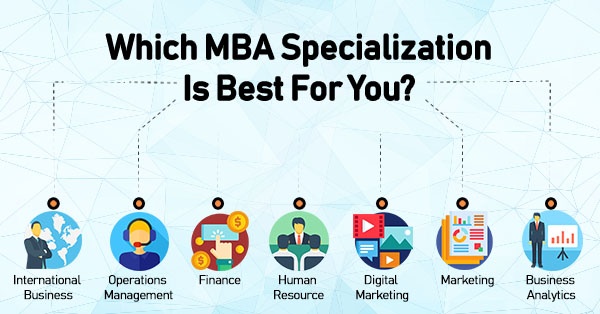 It is general knowledge that with present-day trends in technology, business, marketing, and social media, an MBA degree in Business Analytics is a robust choice for any business professional that is looking forward to broadening her or his horizons in business and management.
You know with the predictable growth in the field of business analytics to stay well over the national average, employers across the universe will continue to need experienced and trained data analysts for years to come.
Blending this fact with a huge array of job descriptions existing that encompass skills entrenched in data acquisition, processing, and decision making permits the trained business professionals the opportunity to pick various different positions that differ from statistics to technical writing to even that of production and marketing.
Talking about the current trends of data analytics, a study shows that the role of a business analyst is to collect data to figure out how his or her business can leverage the data to work in a more efficient and effective manner.
Even there are studies that call designation of business analyst or data scientist as the sexiest job of this twenty-first century. Furthermore, you know the business -analyst jobs are likely to enhance by twenty-two per cent by twenty-twenty. The point is if you are planning to get into this MBA course or program of business analytics then it is a win-win thing for you.
What really is business analytics?
Business analytics is a concept that takes a data-driven approach to the universe of business. it does so by making use of statistics and data modelling to form up new business insights. This mixture of technology and business makes it a perfect study option for anybody having an interest in programming or working with big data.
Though programs do vary between universities and business schools, characteristically students will be trained in data analysis and business intelligence instruments, so they are in a position to do things such as predictive modelling. It includes analysing data related to the past performance of the business to predict how it is going to perform in the future and make business decisions accordingly.
For example, a chain of salons might make use of data to decide where to open their next salon branch. Remember business analytics is extensively used in most of the major companies of the world and is specifically valuable in Silicon Valley, wherein tech start-ups are eager to exploit any data-driven benefit that might help them break into the mass market.
Because of the rising interest in business analytics in the tech sector, more and more MBA universities have begun to cater to an MBA in business analytics.
Where can you get the course from?
You know you can get a prestigious and effective MBA course in Business Analytics once you look around. There are so many universities that get you amazing and professional MBA programs. You can check out the MBA course at BML Munjal University. All their MBA programmes cater students the chance to study the Global Leadership Module at the Imperial College Business School in London.
Moreover, the student learning experience at this prestigious BML Munjal University is further improved by collaborating with well-known universities and corporates like that of Singapore Management University, Kent State University, Carleton University, University of California, Berkeley, North South University, Aston University and Saint Mary's College of California. Centres of brilliance and state-of-the-art Labs have been formed upon BMU campus by Shell, Siemens, Intel, IBM, Fraunhofer Gesellschaft, Axis Bank and even KPMG. BMU's Research Partners are CSIR, Fraunhofer Gesellschaft, CEERI-India, Hero MotoCorp, and so on.
So, you can check out their courses for your business analytics MBA. Once you have done your MBA here successfully, you would step out as well-versed global leaders who are ready to flourish and prosper in the real business environment.
Is there any scope of pursuing MBA in Business Analytics?
Maybe you get to hear that the world of business analytics generally circles around 'Big data' but it is partly true. Following is how pursuing this course could take your career to:
Descriptive analysis
You are going to be assigned to get a full insight into ways to apply data to understand and find solutions of both future and past business situations.
Prescriptive analysis
Though this name sounds a bit odd, you are going to be given adequate training for these, so don't be hassled. You would be responsible to explore and restructure optimization procedures to ensure stronger productivity and other aspects. This in a way is ultimately going to lead to you earn higher annual returns for the business or company you work in.
Predictive analysis
You will be given a good chance to get placed in this work or job role, as it requires you to evaluate the business performance of your organization in the past. And to find out the misconceptions so that it might not get repeated in the future.
You know what, for quite some long amount of time, this MBA specialization or course has been often misunderstood and undervalued. But fortunately, things have begun to look better, and as per the experts and professionals, recruitments are expected to blossom over the next couple of years even more.
Indeed, thanks to this advent of the internet, that data analytics has eventually managed to pave its way in every other type of industry taking the concept of business analytics along with it. Indeed, once you have done this MBA program or course, you are going to find fine opportunities and designations that you might be craving for. it is time that you peep into the options and enrol yourself for this course.
Conclusion
Thus, the point is if you want to boost your career or profession then you must go for MBA business analytics course. It is certainly going to get you better prospects and scopes. You would not just get refined but also recognized as a well-qualified business analyst. These MBA programs are favourite of professionals these days and you cannot miss them!