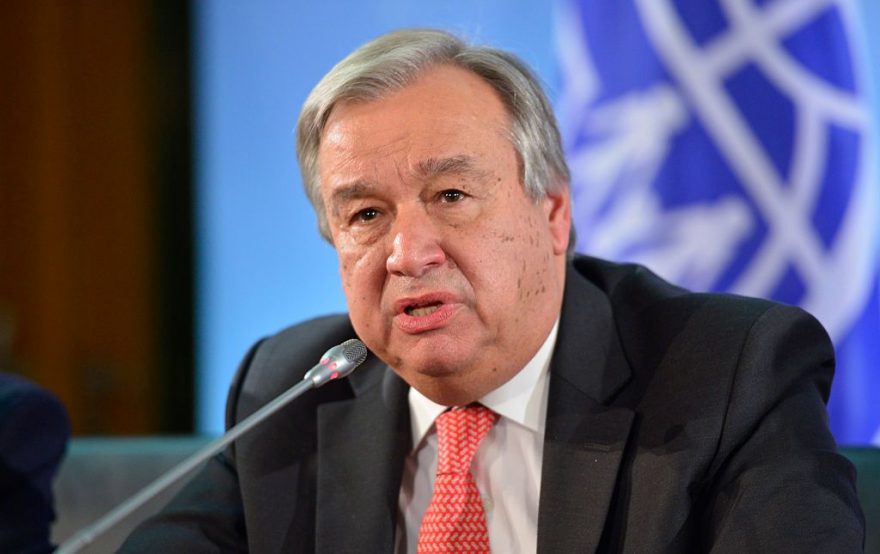 NEW YORK: UN Secretary-General Antonio Guterres has urged the world to support Afghan women, stating that it is a struggle on "many fronts" in Afghanistan, Khaama Press reported.
Guterres while affressing the UN Committee on the Status of Women on Monday, said that they have been "supporting schools wherever it is possible, schools with girls in the secondary level." "The donor community has said there will only be aid where women are involved. Where women are not involved, the aid will not be present. So, the pressure goes on to guarantee that we have women working in the humanitarian sector. In the public services, few women are working, and we are fighting hard to increase it," he said, stated Afghanistan-based Khaama Press.
The UN Commission on the Status of Women started on Monday to assess the situation of women around the world and will continue till March 17. The situation of women, particularly in Afghanistan, will be discussed by representatives worldwide, according to Khaama Press.
Guterres also raised concerns about closing universities and secondary schools for women and girls. It has been more than 530 days since the schools for female students have remained closed. The Islamic Emirate also in a recent decree banned female students from going to universities, Tolo News has reported.
The UN Secretary-General had last week said that the United Nations would continue demanding the fundamental rights of women and girls in Afghanistan under any circumstances. The UN recently said that since the Taliban takeover of Afghanistan, the country has become the most repressive in the world for women and girls, depriving them of many of their basic rights.
The UN mission in Afghanistan in a statement released on International Women's Day on March 8, said that the new Taliban leaders have "demonstrated an almost singular focus on imposing rules that leave most women and girls effectively trapped in their homes."
Roza Isakovna Otunbayeva, UN Special Representative and head of the UN's Assistance Mission in Afghanistan (UNAMA) strongly condemned recent Taliban decrees that have further eroded the rights of Afghan women. Afghanistan under the Taliban remains the "most repressive country in the world (for) women's rights", the senior UN official in Kabul told the Security Council on Wednesday, while nevertheless voicing a nuanced position on the importance of continuing to engage with the group.
"Afghanistan under the Taliban remains the most repressive country in the world regarding women's rights, and it has been distressing to witness their methodical, deliberate, and systematic efforts to push Afghan women and girls out of the public sphere," said Roza Otunbayeva.
Since taking power in August 2021, the new leaders have banned secondary and university education for girls and women, banned women from working in national and international nongovernmental organizations and ordered women to be covered from head to toe. (ANI)