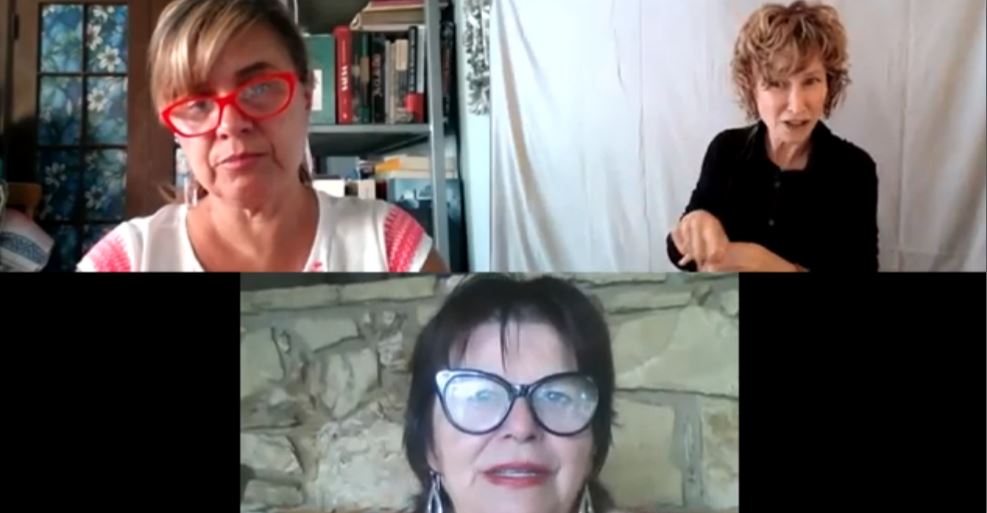 Vidya Sethuraman
India Post News Service
With the Delta variant causing infection rates to surge, the race to vaccinate the unvaccinated has become even more urgent. We heard from three front line community organizers about how and why their highly personal, one-on-one approach to unvaccinated Latinos — in the heart of LA, in rural communities of San Joaquin, in small cities like Stockton — is working to build trust and convince people to get their vaccines at the briefing organized by the California Department of Aging & Ethnic Media Services on Aug 11.
Kim McCoy Wade, Director, California Department of Aging said California is becoming older and more diverse. She said older adults particularly in Latino community are affected disproportionately by the pandemic. We have this gap in reaching the Latinx Older adults and hope this call will connect the people with the news they need. And, like the population at large, Latinos are subjected to vaccine misinformation through social and personal networks, added Kim. By taking action together now to build a California for all ages, we can ensure Californians age with dignity, equity and safety while contributing to the fabric of California.
George Pingarron, Todos Unidos, door-to-door canvasser in Stockton has helped the COVID measures in the Central Valley. He said they face extreme heat, wildfires, racism and anti-government sentiment in the City and these are few of the constraints faced by the team in vaccinating the City. Stockton has largely struggled to vaccinate homeless residents, despite shots being available at shelters, clinics, and camps. Lack of education and Government information has played a crucial role in the amount of people getting vaccinated. Residents do not trust, and it is even more important to provide information in the native language of residents. He said door knocking and personal conversation have helped and he has found success in convincing them to get vaccinated.
Irma Munoz, ED, Mujeres de la Tierra (MDLT), a trailblazer in creating innovative approaches to community engagement (Los Angeles) explained about the Los Angeles MacArthur Park, is one of the county's largest enclaves for Latino immigrants, with more than half of its population from Mexico and El Salvador. She said  this area faces unique challenges, such as limited English proficiency, lack of access to technology, and mistrust of the government, that make it harder for them to access public services and get vaccinated. She added some churches have clearly told their believers not to be vaccinated. The vaccine is a devil. The hesitancy can double for undocumented Latinos, who are sometimes dissuaded by rumors that they need documentation to get the vaccine. She believes that if the elderly in a family can be persuaded to be vaccinated, then the whole family will be vaccinated. In order to get these people vaccinated, they use methods such as door-to-door conversations, public lobbying, and telephone conversations.
Esperanza Vielma, ED, Environmental Coalition for Water (EJCW), a statewide coalition of grassroots groups, said the organization has been lobbying for more than two months. After more than 20,000 talks, 700 people were eventually vaccinated. In remote rural areas, social media plays a limited role, as most of them don't have access to technology. Therefore, it is more effective to adopt comprehensive methods such as door-to-door face-to-face presentations, combined with leaflets and public lobbying.
And as the delta variant rages, health workers say it's more urgent than ever to reach unvaccinated Black and Latino residents as they're statistically more likely to be hospitalized and die from the virus. The vaccination campaign has become a one-by-one affair: One conversation and one shot at a time. And, despite that challenge, it is moving forward.