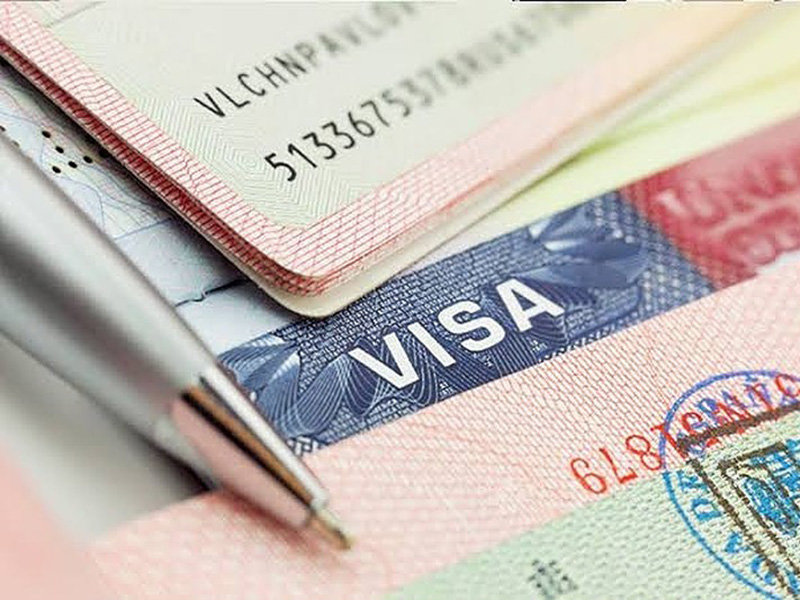 Even after two years of delays caused by COVID-19 virus, more than 82,000 US student visas were issued this year from India. But thousands of them missed out obtaining the student visas because of long waits for appointment slots. For Indian students, US remains by far the most favored study abroad destination, second only to students from China.
However, according to officials there has been increase in the number of Indian students since last year with a drop amongst Chinese students entering USA. Due to the delays, Canada and Australia became the go to destination for higher education.
According to the report, released by the US Department of State's Bureau of Educational and Cultural Affairs and the Institute of International Education (IIE); for the fifth consecutive year United States hosted more than 1-million international students.
Indian students contribute approximately around $7 billion to the US economy every year. It is believed Indian parents spend approximately 5 million dollars for a 4-year under graduate US degree.
Many students who pass out from US universities try to seek long term visas when they finish their under graduate degrees by enrolling in graduate degrees and work permits. This further creates wealth to US economy and growth.
We have to accept that US economy and growth depends on the continued contribution from this sector. Besides spending their parent's income and lifelong savings, these students have to generally work much harder to survive in the new adopted atmosphere, adjusting and sacrificing after leaving their homeland.
There has been also been a long wait for B-1, B-2 visas, with the earliest appointments available only in mid-2024.
India's External Affairs Minister S Jaishankar in his recent visit to US met with US Secretary of State Blinken and raised concerns about families not being able to meet and students'long wait, and underlined it as a 'genuinely serious' problem. US Secretary of State Antony Blinken assured that US is "building back" on the backlog of visa applications from Indian nationals and said the Biden administration has a plan that will play out in the coming months to increase embassy staff.
Isn't it surprising that our country that leads the world in science and technology could not fix the simple visa backlog. We understand during Covid-19, the entire world came to stand still. But most of the world revived soon after the virus settled down.
Not only student visas are being delayed but also B1 and B2 (Business) category visas. Hope the US government understands the billion of dollars lost due to these delays. With the US economy in the grey zone and also the war in Ukraine not receding these issues must be tackled on priority basis.
Regarding immigration issues in UK, Indian Officials were very disturbed with the recent statement of UK Home Secretary Braverman's on "Indian Migration and Mobility partnership, not working well." describing Indians as the "largest group of people who overstay in UK."
Whatever be the visa problems anywhere, it seems Indians still like to travel and work abroad.