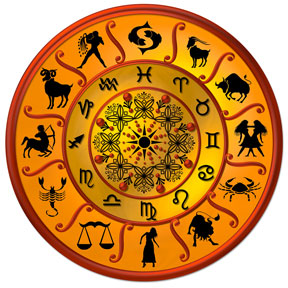 Aries (21 March – 20 April)
The day of 16th September shall be slightly frustrating however from 17th onwards you shall get an appreciation for your planning, advice and consultation work. Some good news from children might pour in. You are advised to be cautious about the health of your mother. The last day of this week shall be good for enjoying the association of your lover/beloved. Marital bliss would enhance. The beginning of the long term, successful and stable relationship is indicated.
Taurus (21 April – 21 May)
The planetary transit in this week is auspicious for your social life and domestic atmosphere but you are advised to control your aggression. There are indications of ups and dow2ns ion the health of your mother. You are advised to remain happy most of the time so that you do not suffer from the problems of probable mood swings. You are likely to get substantial relief from your work load. Your confidence level shall go up.
Gemini (22 May – 21 June)
Your family atmosphere might not remain good or else you shall be feeling homesick. From 17th September your social activities shall bring a relief from family related stress or tensions. You are likely to face the problem of financial ups & downs in this week however your confidence level shall be appreciable and in addition to that educationally also you are going to get absolutely satisfactory results. In love relations you shall start finding yourself more comfortable as compared to the previous time
Cancer (22 June – 22 July)
Only the first day of the week is average for your general happiness whereas the remaining part of the week is wonderful for domestic happiness. People would be full of appreciation for your cheerful disposition. There shall be an atmosphere of love, laughter and harmony at home. There can be some kind of ups and downs in your emotional relations however the stability of the relationship shall remain unaffected. You shall be performing religious activities at home.
Leo (23 July – 22 August)
The first day of the week is very bad for your general happiness. From 17th of this week the time period is excellent for your personality development, the enhancement of attraction in your personality, refinement of your aura and polishing your behavioral techniques by bringing required sophistication in your behavior. Your love life shall be excellent. You are advised not to let your happiness and especially your domestic atmosphere get affected with the stress that you are facing from quite some time.
Virgo (23 August – 23 September)
Although from quite some time you are making good money but in the beginning of the week your expenses shall increase suddenly and you shall go on some journey too. Some useless mental worries would also be there however general happiness and confidence shall remain intact. The last days of the week shall be good for your family life and finance. You shall be getting lot of support from your family.
Libra (24 September – 23 October)
There shall be some tensions in the family especially related to financial matters which is likely to increase on 19th, 20th & 21st of September. You shall be attaining support of destiny and although you would succeed in creating a platform for the consolidation of your future income but because of increased expenses and familial responsibilities the current financial position would remain slightly tight however your habit of working with balanced approach shall keep everything under control.
Scorpio (24 October – 22 November)
This week stress, expenses and tensions shall increase suddenly however professionally the steps taken by you to improve your current situation shall be absolutely, perfect and effective and up to some extent you would be able to do so but the last two days of the week shall be very unfortunate where the situation might go out of control completely however it can prove to be a good time to create some benefit from some outer connection.
Sagittarius (23 November – 21 December)
There are strong indications of some betterment in your bad position from 17th September. You are likely to get the better favor of destiny and influential people in this week and eventually for sure you shall be able to earn gains in this week. Your health might not remain good on 16th September. The 17th, 18th, 19th, 20th and 21st of September are good for journeys, pilgrimage, religious activities, higher education, spiritual inclination and the attainment of favor of government.
Capricorn (22 December – 20 January)
This week is not good for your health and happiness. You are accident prone in this week. Be cautious otherwise you might get any type of injury in this week. You are advised not to get into any type of argument with anybody. This full week shall be full of difficulties and continuous obstacles for you. If possible avoid going on journeys in this week and apart from that you should get your medical checkup done. The 21st September shall be a perfect day for your work area.
Aquarius (21 January – 19 February)
Although favor of destiny and the blessings of Gurus, Gods and ancestors are indicated in this week but there shall be ups and downs in business however overall stability of professional life shall remain intact similarly in job you might face the problem of difference of opinion with your bosses however your job won't be at stake. Take care of your health on 19th and 20th of this week. The 21st of this week indicates that you might have to visit hospital to see some relative.
Pisces (20 February – 20 March)
Be cautious about your health. Overall health conditions might not improve in spite of your being extra cautious. The advice of doctor is needed. The desired support from the loved ones shall be missing from the day one. The day of 19th and 20th September are slightly better for support of own people but overall you shall be completely disappointed on relationship front. The last day of the week is very bad for health and happiness.
Note:
The astrologer advises you to read the below given predictions from your ascendant sign. If you do not know your ascendant sign then read the same from Moon sign. If Moon sign is also not known then read it from the Zodiac sign. The ascendant sign which is calculated from the birth details viz. date, month, year, time & place of birth gives 85 % accurate predictions. The accuracy of predictions from Moon sign gets limited to only 50 %. The predictions from Zodiac sign are only 25 % accurate. In nutshell the predictions from ascendant sign are most accurate. In getting personality analysis the traits given by ascendant sign are 100 % accurate. Similarly the horoscope predictions obtained from ascendant sign are most accurate and that is the essence of Vedic