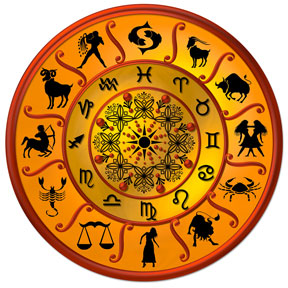 Aries (21 March – 20 April)
The beginning of the week is auspicious for socializing and attaining popularity in social life. The day of 19th & 20th are auspicious good for domestic happiness but you are advised to control your temper. Next two days i.e. 21st & 22nd are giving indications of good news from children. Your potential as an advisor shall certainly get recognition. You are likely to take interest in speculative activities too. The last two days of the week are beneficial for travelling.
Taurus (21 April – 21 May)
There shall be an atmosphere of love, laughter & harmony at home which shall show its impact in the enhancement of your social influence as you shall go out with full confidence. You shall certainly put your mark by becoming more enthusiastic in social activities. On 21st & 22nd you shall add extra colors to your family atmosphere. Property or vehicle related plans shall be fully on. The last two days of the week are absolutely auspicious for education, love life and happiness from children.
Gemini (22 May – 21 June)
The beginning of the week shall open gates of good luck for you. You shall be lively active and energetic. The inflow of money shall remain continuous. You shall try to please everyone at home. You shall get some honor among your kith & kin on 21st & 22nd of this month. Something might inspire you to participate in competitive examinations. The last two days of the week are giving great indications that you shall be very happy and blessed with your parents and might purchase some property or vehicle.
Cancer (22 June – 22 July)
The beginning of the week shall be excellent for the restoration of your confidence and happiness. You would take sensible decisions which would shape your future. The 20th and 21st shall be devoted to family people whereas your social activities for which you are known shall be at its peak on 22nd and 23rd. You would enjoy happier association of your kith and kin and they shall also be showing a generous and cooperative attitude.
Leo (23 July – 22 August)
The very first day of the week promises financial gains which shall be utilized in sudden expenses & travelling on 19th & 20th but you are advised to channelize your energies so that you do not become the victim of sudden eruption of arguments. 21st & 22nd of the month are the best days for your personality development & restoration of immunity whereas the last two days of the week shall be utilized in taking care of family related issues.
Virgo (23 August – 23 September)
It would be a week of ups and downs for you. On the very first day you would be concentrating on your work whereas on 19th & 20th you shall spend some time in merry making and in your planning for the gratification of your desires whereas the next two days viz. 21st and 22nd shall be utilized in journey and in spending some good times with friends. There are indications of some unnecessary expenses too whereas the last two days shall be absolutely perfect for all areas.
Libra (24 September – 23 October)
In the beginning of the week you shall start finding some relief in the tensions that you are facing from a long time. The day of 19th & 20th are much better as you would get opportunity to prove your mettle in the form of assignment in work area but remember you shall have to carry the responsibility happily like a professional because giving up can pull you back. Next two days are equally good and on 23 and 24th you might go out to relax yourself from extra burden of work.
Scorpio (24 October – 22 November)
The beginning of the week appears slow with low spirits whereas you shall feel better in next two days and on 21st and 22nd your spirits shall be at peak and you would earn recognition, credibility and some burden of extra responsibilities but remember you need to work like a professional and have to avoid overenthusiastic attitude in terms of action, aggression, decision making and investment. Last two days are also good for your gains.
Sagittarius (23 November – 21 December)
Although there are indications of some tensions because of some debts, body weakness or work related pressure but you won't give up and your talent of resourcefulness and that of getting associated with people shall be at its best on the very first day of the week. 19th and 20th of august are not good for your health and happiness. The remaining part of the week is better for starting and accomplishing important tasks.
Capricorn (22 December – 20 January)
Although most of your energies are getting drained from some time however even then you are not losing your focus at all and nothing is making you feel defeated as your hidden talent is fully on this week and in spite of going through some extra pain you shall earn something on 21st because of your hidden potential which shall be at its best in the remaining part of the week.
Aquarius (21 January – 19 February)
Initial day of this week might brighten your prospects of progress because of some impressive advice that you shall be giving to your partners and associates. Next two days are favorable for travelling and planning and controlling expenses. The next two days of the week viz. 21st and 22nd are highly favorable for earning benefits from partners, friends and new associations whereas the last two days are not good for your general happiness.
Pisces (20 February – 20 March)
This week is excellent for your all areas of life thereby promising happiness, pleasure, lucky and beneficial associations. Domestic happiness, matrimonial development or property or vehicle related requirements all shall get addressed in case of need. Further, your problems created by enemies shall get rectified as your opponents won't be able to trouble you. The last two days of the week are absolutely good for love life and strengthening associations.
Note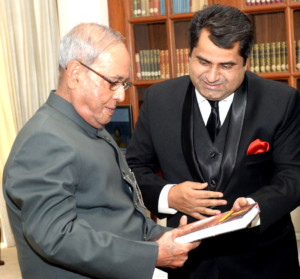 The astrologer advises you to read the below given predictions from your ascendant sign. If you do not know your ascendant sign then read the same from Moon sign. If Moon sign is also not known then read it from the Zodiac sign. The ascendant sign which is calculated from the birth details viz. date, month, year, time & place of birth gives 85 % accurate predictions. The accuracy of predictions from Moon sign gets limited to only 50 %. The predictions from Zodiac sign are only 25 % accurate. In nutshell the predictions from ascendant sign are most accurate. In getting personality analysis the traits given by ascendant sign are 100 % accurate. Similarly the horoscope predictions obtained from ascendant sign are most accurate and that is the essence of Vedic Astrology.