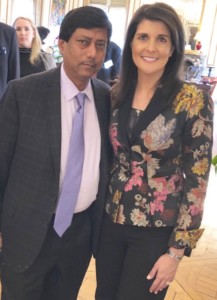 India Post News Service
COLUMBUS, OH: The American Association of Physicians of Indian Origin (AAPI) plans holding its 36th Annual convention at Columbus Convention Center, in Ohio from July 4 to 8.
The US Ambassador to the United Nations Nikki Haley and the Indian Ambassador Navtej Singh Sarna would be coming to this event and address the delegates, according to Dr. Gautam Samadder, President of AAPI.
The annual convention this year is being organized by the Ohio Chapter and is led by Convention Chair, Dr John A. Johnson, a physician. A pool of dedicated AAPI leaders are working hard to make the Convention a unique event for all the participants. For 36 years, the convention gathering has ensured a venue for medical education programs and symposia with world renowned physicians on the cutting edge of medicine.
This year too AAPI seeks to provide a forum to facilitate and enable Indian American physicians to excel in patient care, teaching and research besides extending meaningful help to the community at large and making its voice heard with US lawmakers. Dr Johnson and his team are working hard to put together an attractive program for this annual get together. AAPI expects a record turnout and hence, an early registration to avoid later disappointment is welcome, he said.
Dr. Naresh Parikh President-Elect said that the convention would offer cutting-edge CME with renowned speakers, CEO Forum, Innovation Forum, Entrepreneur Forum, Women's Forum, Men's Forum, and Product Theaters to highlight the newest advances in patient care and medical technology. This would give 8-12 hours of CME credits.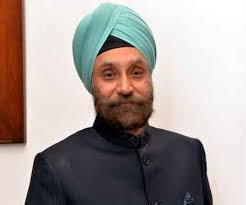 Dr Ashok Jain, Chair, Board of Trustees, said that Alumni meetings for networking, an AAPI-India Strategic Engagement Forum to showcase the AAPI initiatives in India like Trauma Brain Injury Guidelines, MoU on TB Eradication in India and recognition of AAPI Award winners will make this Convention unique.
Physicians of Indian origin are well known around the world for their compassion, passion for patient care, medical skills, research, and leadership. "Many of the physicians who will attend this convention have excelled in different specialties and subspecialties and occupy high positions as faculty members of medical schools, heads of departments, and executives of hospital staff," said Dr. Yashwant Reddy, Treasurer of AAPI Convention 2018. AAPI, the largest ethnic organization of physicians represents the interests of 100, 00 physicians of Indian origin.