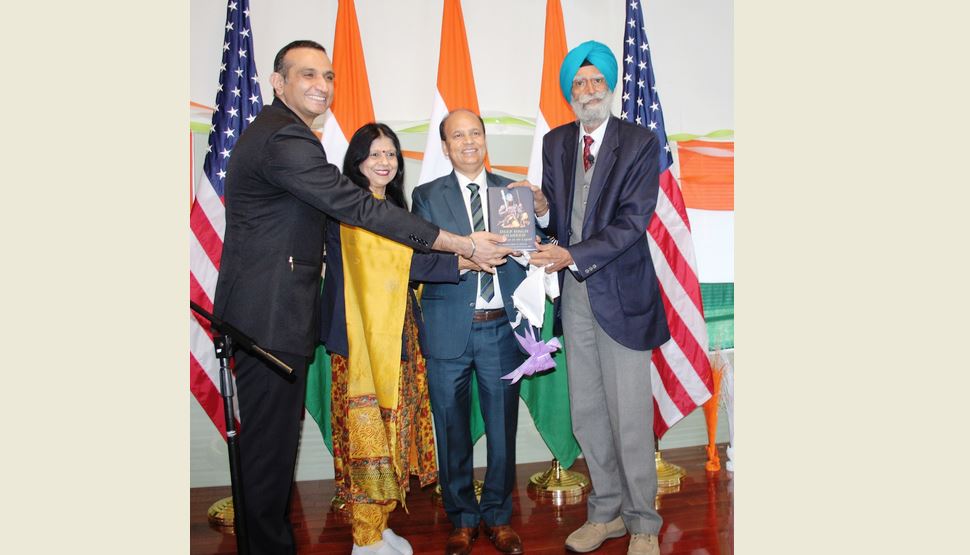 Vidya Sethuraman
India Post News Service
Consulate General of India, San Francisco organized an event on March 17 at the iconic Gadar memorial to discuss the book on Deep Singh Shaheed: The Man in the Legend' written by Shri Harsimran Singh. The author was present at the event and discussed the book and other chapters of Indian History.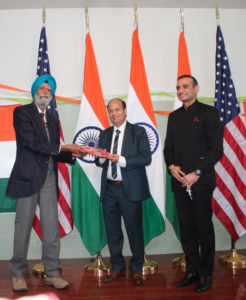 Baba Deep Singh (26 January 1682 – 13 November 1757) is revered among Sikhs as one of the most hallowed martyrs in Sikhism. He is remembered for his sacrifice and devotion to the teachings of the Sikh Gurus. Baba Deep Singh was the first head of Misl Shaheedan Tarna Dal – an order of the Khalsa military, an associate of Baba Banda Singh Bahadur and a tall figure in Indian History with his legacy still shining in Golden words in Indian History and tales of valor.
Harsimran Singh's first encounter with Baba Deep Singh was at Shaheed Bunga Baba Deep Singh at the Golden Temple, when he was about four years old. "Seeing that picture with a head in one hand and a sword in another had left an indelible mark on me," says Singh. The desire to write about his life was strong. An alumnus of The Lawrence School, Sanawar, Shri. Harsimran spent years in research examining a wide range of sources alongside genealogical records, oral traditions and a thorough battlefield study. He said that this biography is based on many years of research spent examining a wide range of Persian, Punjabi and English sources.
The author successfully brings alive the life and times of Baba Deep Singh as the quintessential sant-sipahi, the unofficial patron-saint of courage and resolve, and a rare embodiment of the Khalsa ideology.
Deputy Consul General, Rakesh Adhlakha welcomed the audience and author. Consul Akun Sabharwal, CGISF alongside attendees had an opportunity to ask questions and participate in the discussion that covered various aspects like weight of the weapons, war strategy etc.