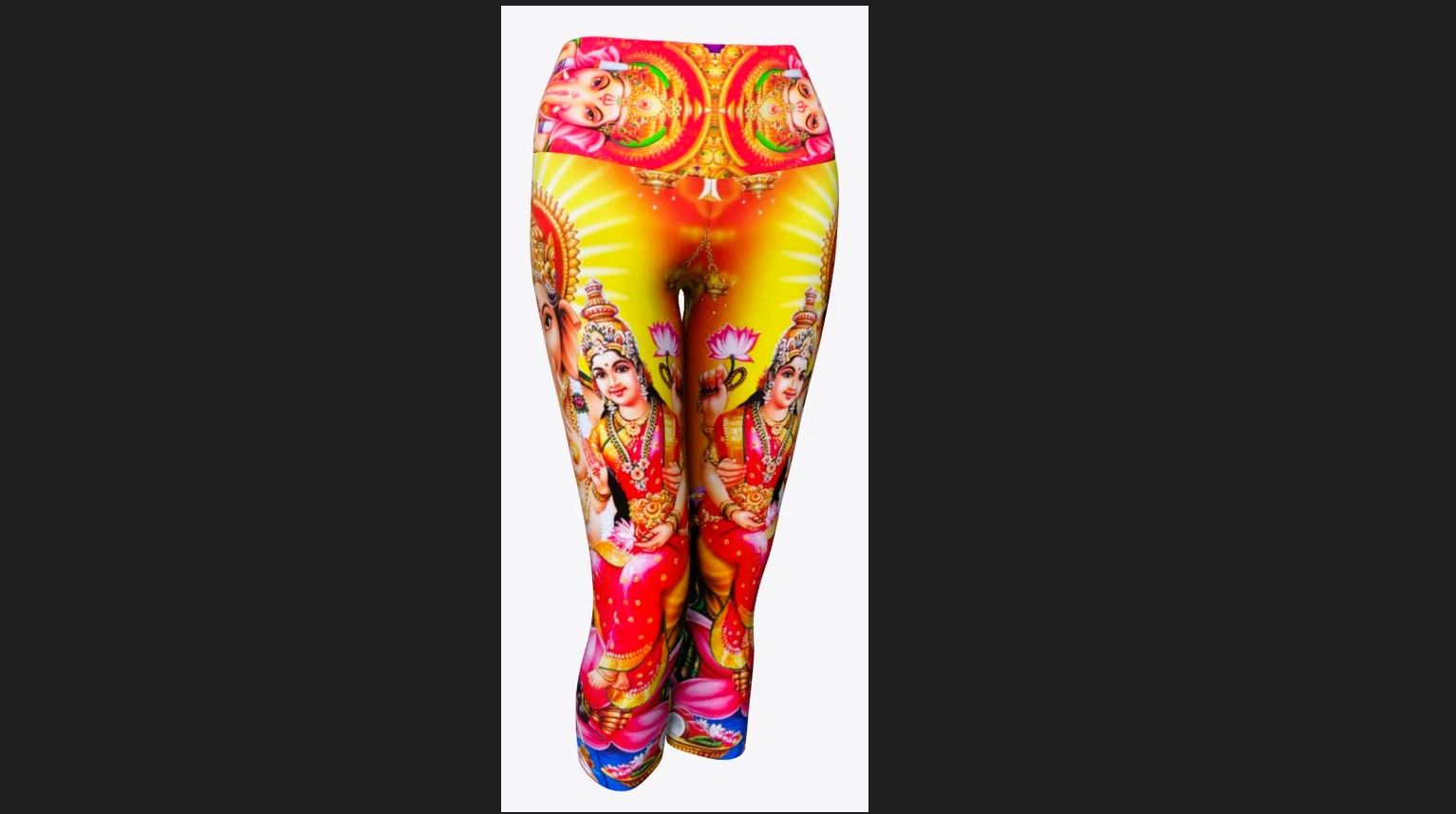 India Post News Service
CHICAGO: Upset Indians have strongly pictured with Salt Spring Island (British Columbia, Canada) based firm Hannah Stone Apparel for immediate withdrawal of leggings carrying images of deities Ganesh and Lakshmi dubbing it highly disgusting
Lord Ganesh and goddess Lakshmi are highly revered in Hinduism; meant to be worshipped in temples or home shrines and not to adorn one's legs, thighs, calves, knees, groin, genitals, waist, crotch, pelvis. Inappropriate usage of sacred deities or concepts or symbols or icons for commercial or other agenda would not be okay as it hurts the devotees.
Apparel companies should not be ridiculing the beliefs of the community. It is deeply trivializing of the immensely venerated Lord Ganesh and goddesses Lakshmi to be displayed in Hinduism. Lord Ganesh is worshipped as god of wisdom and remover of obstacles and is invoked before the beginning of any major undertaking. Lakshmi is the goddess of good fortune and beauty and is also known as 'world-mother'.
Hinduism is the oldest and third largest religion of the world with about 1.2 billion adherents and a rich philosophical thought and it should not be taken frivolously. Symbols of any faith, larger or smaller, should not be mishandled; as such trivialization of deities is disturbing to the Hindus.
Hannah Stone Apparel sells leggings/pants, boxer-briefs, tank-tops, sports-bras, skirts, art and card decks online. Made in Canada Ganesh and Lakshmi leggings, claimed to hug "in all the right places", were priced at $110 each.