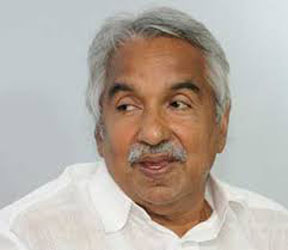 NEW DELHI: Kerala Chief Minister Oomen Chandy today met External Affairs Minister Sushma Swaraj seeking an effective action to evacuate 46 nurses, majority of them from Kerala, from the ISIS-controlled Tikrit town in war-torn Iraq.
During his meeting, Chandy expressed concern over the safety of the nurses who are in touch with him over telephone.
The nurses told Chandy that they are living in panic, as the situation is deteriorating minute-by-minute, sources said.
Chandy had a 40-minute meeting with Swaraj, who assured him of all possible help and efforts for safe evacuation of the nurses.
After his initial meeting with her, Chandy was again called back by Swaraj and was updated on the latest information on the safety of nurses, the sources said.
Swaraj has informed Chandy that the situation is not conducive for their immediate evacuation and they can only be brought back after the situation normalizes, officials said.
The nurses had taken refuge in the basement of their hospital after bombing and firing took place in the vicinity of the building, the External Affairs Ministry Spokesperson had said yesterday, adding that the Indian Ambassador spoke to them and they were "safe and unharmed".–PTI