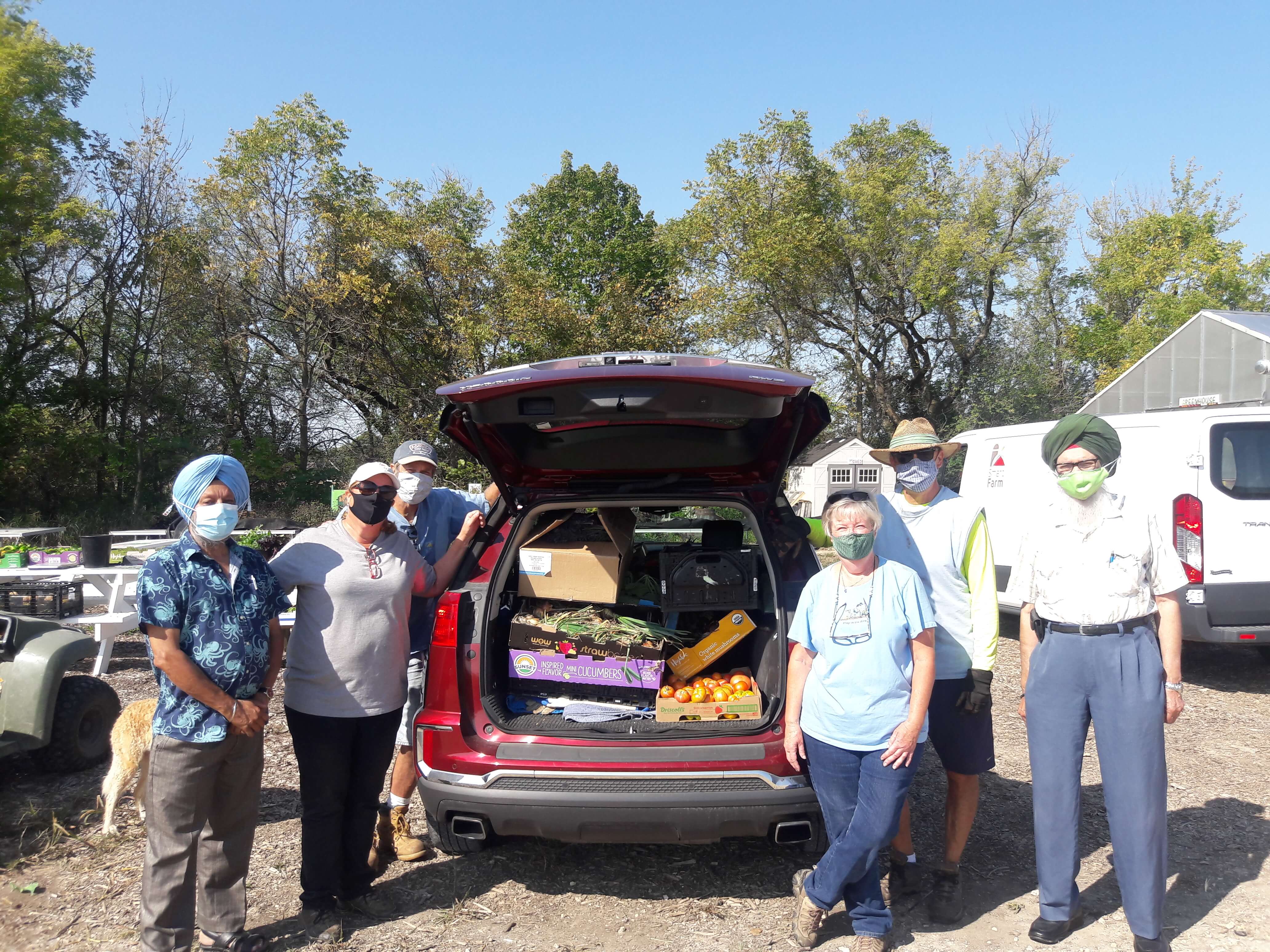 Thakar Basati
CHICAGO: The sad effects Corona had on lives is known but there is another segment that normally doesn't get much attention. It is the effect it had on farming, especially food pantries and volunteer farms.
One tale is of Smart Farm in Barrington, a suburb of Chicago Good Sheferd Hospital has donated 10-acre farm for organic farming where volunteers grow produce for hospital and food pantries. The Hospital takes whatever it needs for its use with the help of Nutritionist and Dietician, This year, food pantries declined to accept produce due to Corona. So volunteers were devastated and had thousand of dollars worth of foods ready to be thrown into garbage.
Navraaz Kaur Basati volunteers at the farm. She takes students for volunteer hours completion, also provides therapy for behavior and anger management. She contacted POC (Partners of our Community) in Palatine and Palatine Gurdwara Sahib.
Produce worth thousands of dollars is picked up and brought to give-away. Palatine Gurdwara, uses whatever it can, rest is donated to Salvation Army every Saturday along with regular lunch that Gurdwara sends there.
The volunteers from Gurdwara Salvation Army help group drop it off. Sikh Senior citizens used to volunteer at the farm, but this year due to Corona, they could not. The farm has two large greenhouses and beehives. Classes are given to people interested. For more info, please contact Thakar Singh Basati at 847736-6092 or Navraaz at [email protected].