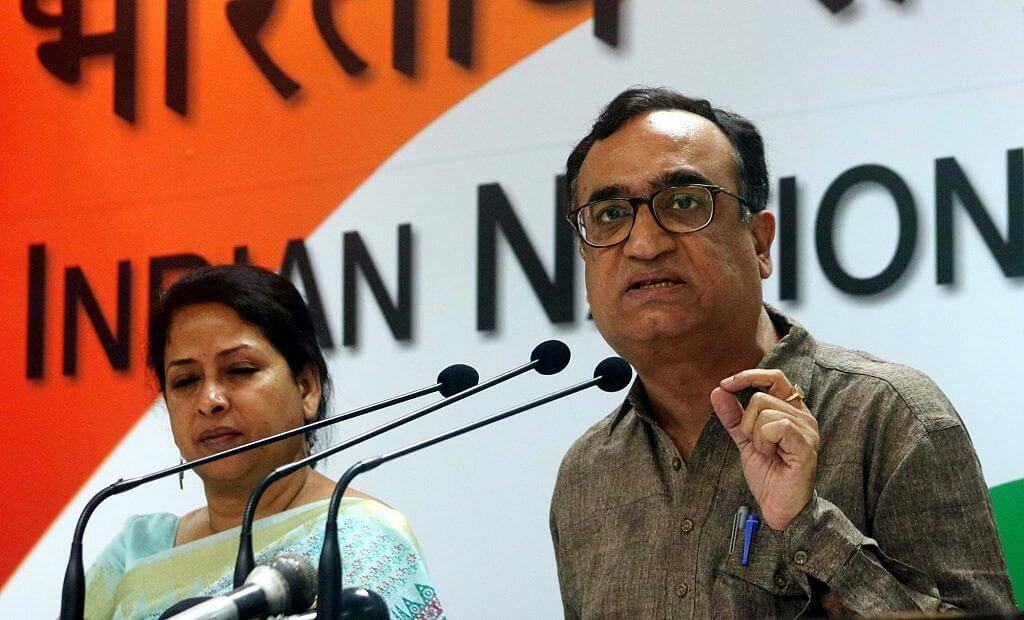 NEW DELHI: The Congress has alleged that the Delhi government is violating the ICMR and WHO norms on Covid-19 and is not testing the dead. The party said, only three States — Telangana, West Bengal and Delhi do not test the symptomatic dead, which is a must for contact tracing and testing.
Delhi Congress leader Ajay Maken said, "Just to keep the figures low, this ploy of the government is causing a surge of cases in Delhi."
Ajay Maken, the senior spokesperson of the party, said, "Delhi government claimed as on June 7, that 72 per cent beds in Covid dedicated government hospitals (3,156 out of 4,400) are vacant."
He questioned, "In total private hospitals, 40 per cent beds are vacant and in Sir Ganga Ram Hospital, against whom an FIR has been lodged, 12 per cent beds are vacant. Why only 28 per cent beds in Delhi government hospitals are occupied, and an FIR has been lodged against Sir Ganga Ram Hospital with 88 per cent occupancy?"
The Congress leader said Delhi has been reporting highest number of COVID positive cases per day. The recovery rate is one of the lowest in the country. Since last few days, one out of every four persons being tested is COVID positive. This is perhaps the highest in India.
But still 8 labs were given notice to close for 'over-testing', Maken said, adding that these 8 labs tested 4,000 patients per day.
He said this means that 4,000 less persons will be tested per day.
"We would like to assert that no private hospital should refuse admission to any patient. The government has all the authority and power to act against such erring hospitals. But it should not be used to divert the attention from the government's own negligence and incompetence," Maken further said.