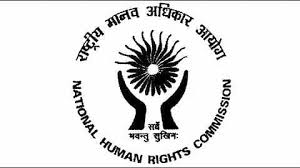 NEW DELHI: In a first, the story of 25 eventful years of the National Human Rights Commission will be told in a documentary that seeks to educate and enlighten people about an institution that has served a "watchdog of democracy".
Titled "NHRC: 25 years, Billion Hopes", the documentary has been made by the Films Division as part of the silver jubilee celebrations of the Commission, and is likely to be launched soon.
"The film captures the journey of the NHRC from its humble beginning in 1993 to its present stature, references some of the landmark cases in which NHRC's intervention had made significant impact and the back story of how the redressal system works," a senior official said.
Currently, housed in a modern high-rise building complex – Manav Adhikar Bhawan – in south Delhi, it has received "over 17.5 lakh grievances" from people across the country since its inception, and the most from Uttar Pradesh.
"The documentary commissioned by the NHRC, features interviews of Noble laureate and champion of child rights Kailash Satyarthi, Ramon Magasasay award winner, Bezwada Wilson, who has been fighting for the rights of manual scavengers for the last few decades, and NHRC chairperson justice (retd) H L Dattu," the official told PTI.
Sources said the work on the film began last October and the documentary also captures 'live cases', as in when a person or a group of laborers or workers or an NGO approaches the NHRC for the first time to file a complaint, and how those cases are registered by the Commission.
Some of the cases referred to in the film in which NHRC had intervened, include Nandigram violence in West Bengal, Salwa Judum-related incidents in Chhattisgarh and the issue of silicosis.
NHRC either takes suo motu cognizance of cases through media reports or complaint filed by a victim or any other person on his or her behalf or on the basis of reports received from the police department, as in the case of encounters, where the police, as per the guidelines is supposed to inform the Commission, sources said.
In recent times, the rights panel has taken cognizance in the case of killing of 10 people in police firing during anti-Sterlite protest in Tuticorin in Tamil Nadu, and intervened in the case of killing of Rising Kashmir editor Shujaat Bukhari after an appeal via press, by a network of editors and media practitioners, which had urged the NHRC and the Jammu and Kashmir State Human Rights Commission to push for a swift probe into the case.
The NHRC was established on October 12, 1993 under the Protection of the Human Rights (PHR) Act, 1993.
The rights panel has five members, including the chairperson, who deliberate upon the cases put before them.
In 2016, Justice Dattu on the occasion of NHRC's foundation day, had pitched for vesting it with "more power", saying the rights watchdog should "roar like a tiger".
The rights panel chief had also enumerated cases where the Supreme Court had accepted its recommendations, like in the encounter cases of Manipur and the incident of silicosis in a state. PTI