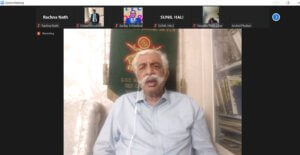 India Post News Service
The 75th Year of Indian Independence was celebrated along with US and Canada Chapters on 29th August, 2021 through an Online Virtual mode.
The event commenced with a welcome note immediately followed by unfurling of the National flag by the Guest of Honor Sh. Brijendra SinghHon'ble Member of Parliament Lok Sabha and followed by playing of the Indian National Anthem.
The program commenced with a brief note by the Director General Mr. Deepak Jain. He set the theme for the celebrations New India…Shining India and talked about the current positioning of Indian Industry and economy. He emphasized the need of thought leadership in the country and invited global community for nation building activities. He also explained how FII is committed to take India into the new world order with its global presence and several verticals of activities.
The limelight of the event was the address by Maj Gen GD Bakshi, Chairperson Water Resources Committee. Gen Bakshi talked about the strategic war that India and world may face. This was followed by the launch of his book "Thunder Dragon". Mentioning about his book Gen Bakshi narrated that it is an entirely fictional account of a hypothetical scenario that is chillingly probable and based on detailed research & analysis regarding the Covid 19 as a probable or deliberately released part of a biological warfare attack designed to cause disarray and collapse of nations & set them up for military strikes and economic devastation?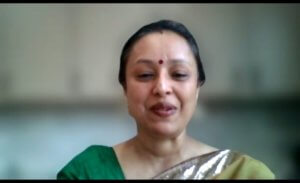 The Country heads of US-Chapter Mrs. Rachna Nath and Canada-Chapter Mr. Vidya Bhushan Dhar were introduced during the event and each of them talked about their aims and intentions of working with the Indian head office. An overwhelming presence of and the Pravasi Bhartiya community reflected the enthusiasm. The presence of international diaspora from Thailand, London and Germany is of significant mention.
The keynote address by Sh. Brijendra Singh Ji talked about how after Independence India rose to an economic power and how is it exponentially rising to be the superpower. He emphasized that India is successful because of its democracy, which is its main power. He mentioned that India is currently USD 2.65 trillion GDP 5/6 position in the globe and with the collective efforts of all Indians 5 Trillion is not very far. The Government is committed to ease of doing business. But we must start thinking that still our main business is based on imports and we must look into those directions of making India self-reliant as a pragmatic approach. We must capitalize on Human as a resource, he added.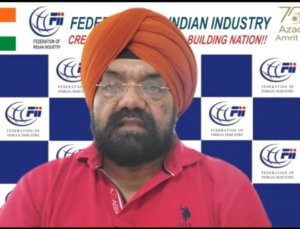 Sardar Harbhajan Singh of FII spoke how Indians have started believing in them and what is the role of global diaspora in building the Indian Industry and Economy. The program was conducted by Chairperson International Affairs Committee Mr. Hitender Mehta. Mr. Uditendu Verma, chairperson social outreach committee presented the achievements of FII. Dr. Shailendra Vyas, Vice President FII shared the Concluding remarks.