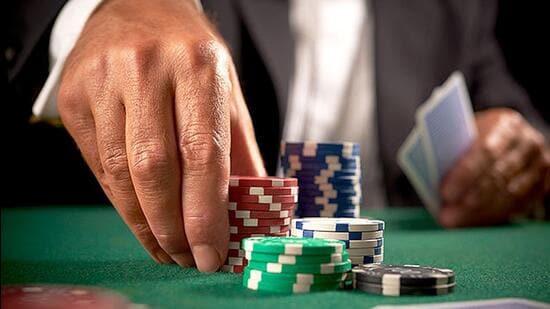 NEW DELHI: Delhi police busted a gambling racket with the arrest of eight members of the gang who were involved in the illegal activity. According to DCP East Amrutha Guguloth, the police received the secret information about the crime when they were present in the area for patrolling at the Mayur Vihar area.
"On May 2, the police received secret information about gambling that a person namely Rajkumar is involved in gambling. After that, a raiding party was constituted and a raid was conducted at 22 Block Chowk, Kuda Khatta, Trilokpuri," he said.
As per the police, ASI Dinesh became a decoy customer and wager 20 rupees and with a lot of planning, intensive operation was carried out at various places.
"On confirmation, the raid was conducted and a total of eight people were apprehended. The identity of the person running the gambling activity is Rajkumar resident of Trilokpuri," the police said. A case under section 12 of the Delhi Public Gambling Act is registered at Mayur Vihar police station against the accused persons.
Stake money of Rs 36730 and gambling articles was recovered from the spot, the police added. The accused have been identified as Rajkumar, Ramaasre, Raju, Jai Prakash, Om Prakash, Amit Kumar, Rupesh, and Laxman. (ANI)