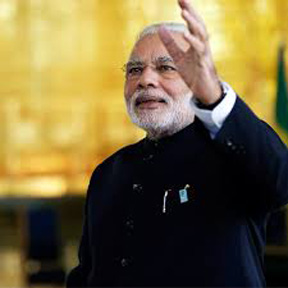 NEW DELHI: In a first such initiative, Prime Minister Narendra Modi today met BJP MPs from the northern states, including poll-bound Haryana, and asked them to propagate the bold initiatives taken by his government.
Modi met the MPs from states of Delhi, Punjab, Haryana, Himachal Pradesh, Uttarakhand and Jammu and Kashmir and interacted with them over breakfast, discussing a host of issues, including those related to party organization and government functioning.
The Prime Minister told the MPs that the two-month government has taken some bold decisions, due to which the hopes of the people of the country to bring about a change in the country's future have been kindled.
Modi said the party MPs have to propagate such decisions to the public at the grassroots level, while connecting with the common man.
The meeting took place at a time when BJP is preparing for assembly elections in Haryana and has to decide the future course of action in Delhi which is currently under President's rule.
BJP's youth wing Chief Anurag Thakur told PTI, "We were able to discuss a lot of issues with the Prime Minister.
"He was very open about various issues –how the MPs were felt after getting into Parliament, about the functioning of the government. All of us discussed many issues of local as well as national interest. Matters regarding the organization were also discussed," the MP from Himachal said.
Thanking the Prime Minister for meeting MPs from northern states, he said, "I think it is going to bridge the gap between the MPs and the government".
Asked about the Prime Minister's response to the issues raised by the members, Thakur said, "He shared his views on many issues which were raised by MPs."
He also lauded the government's efforts in evacuating more than 3000 people from Iraq to India, including 46 nurses.
The Prime Minister will be meeting other party MPs in batches and interact with each one of them from different states. The BJP emerged as the single largest party in the Lok Sabha polls by winning an absolute majority of its own. It has 282 members in the Lok Sabha.
As part of the efforts for better coordination between the government and the party, Finance and Defense Minister Arun Jaitley will chair such meetings once every Monday.
The meeting is part of the series of efforts initiated by the BJP to ensure better coordination between the government and the party.–PTI