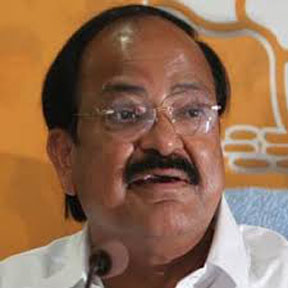 NEW DELHI: In order to boost real estate development, government is planning to extend priority sector lending benefits to the housing sector and work on bringing down the interest rates to 7-8 per cent.
"We are for the entire housing sector to come under priority sector lending and working towards it. I have met the Prime Minister on this and the PM is going to have a meeting of banking and housing secretaries to discuss the proposal," Urban Development and Housing & Poverty Alleviation Minister M Venkaiah Naidu today said here while releasing a report on the Smart City project organized by PHDCCI.
NDA government is currently working on a mission to create 100 Smart Cities across the country which will be equipped with 24-hour water and power supply, quality education, clean air, efficient urban transport system among other services.
Naidu said the interest rates should also be brought down to 7-8 per cent to boost the housing sector. At present, the interest rates are generally in double digits.
Naidu will be holding a two-day meeting beginning from January 30 with all state governments to firm up the final concept of Smart Cities.
"I am calling all states to finalize the Smart City concept. It is broadly ready and we have discussed with various stakeholders. There are also discussions with foreign countries interested in the project. We held deliberations at various levels.
"The views of industry have also been taken into account. Now we will have a final view with states and then we will take it forward. There will be a meeting with state secretaries on January 30-31," Naidu said.
Naidu stressed that housing is an essential part of Smart City project. –PTI