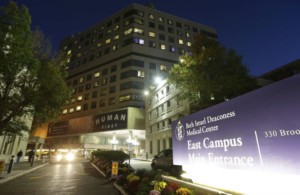 BOSTON: One of the largest hospital mergers ever proposed in Massachusetts has moved a step closer to completion.
A staff report prepared by the state Department of Public Health recommends approval of the 13-hospital deal.
The merger would involve Beth Israel Deaconess Medical Center hospitals, The Lahey Health system, along with New England Baptist Hospital in Boston, Mount Auburn Hospital in Cambridge, and Anna Jaques Hospital in Newburyport.
The hospitals hope to create a health network that can compete with Partners HealthCare, the parent company of Massachusetts General and Brigham and Women's hospitals.
The plan still needs approval from the state's Public Health Council.
The Make Healthcare Affordable Coalition, a grassroots organization opposed to the merger, said it's irresponsible for health officials to recommend approval without an independent cost analysis.-AP