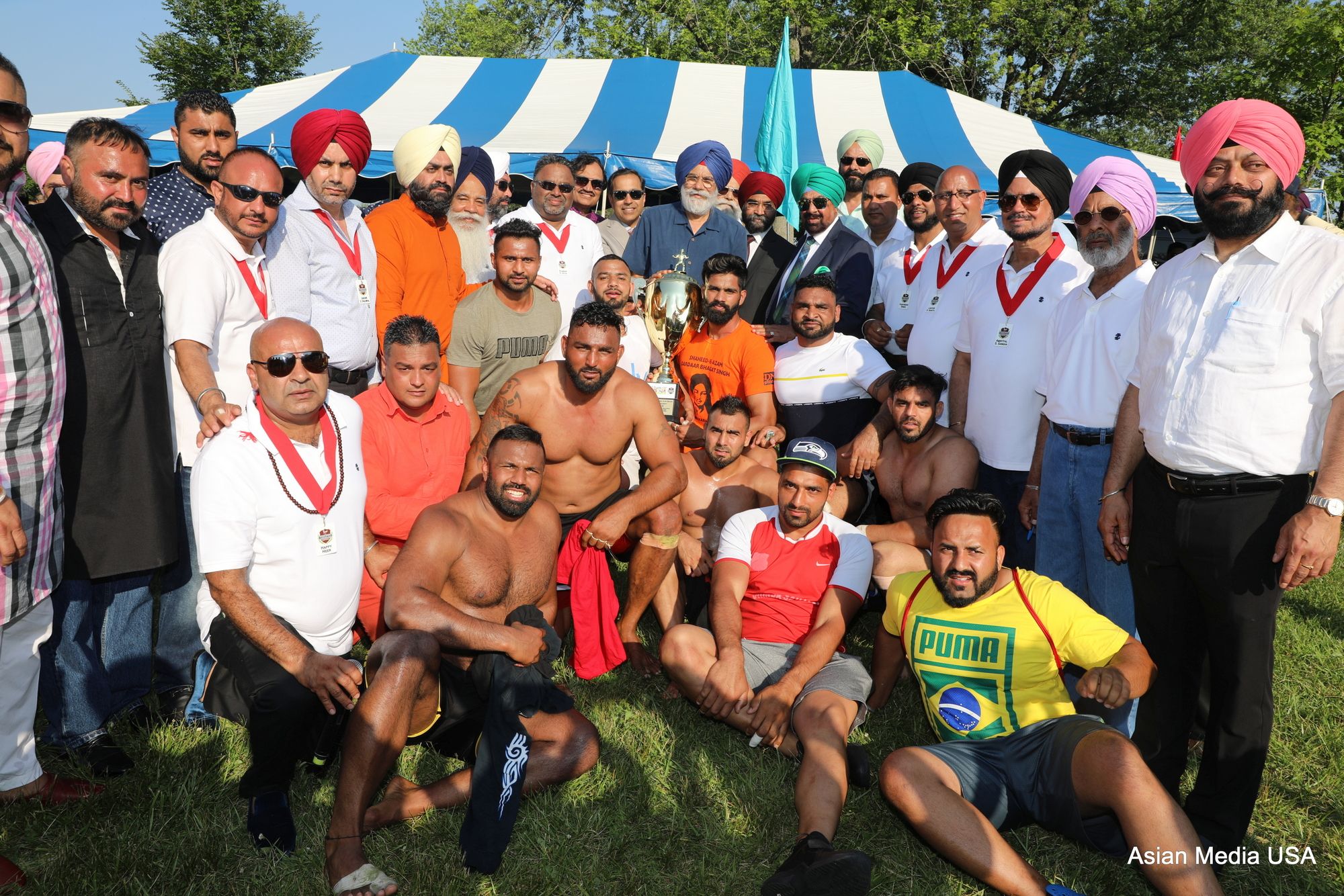 SURESH BODIWALA
CHICAGO: A sports festival organized by the Punjab Sports and Cultural Club July 7 at the Bussee Woods, Elk Grove, saw a huge community turnout.
There were thrilling kabaddi competitions and heart winning music, as well as delicious and sumptuous food.
Many of the participants had come from far-off places like Indiana, Michigan, Wisconsin, New York, California, and various cities of Illinois. The festival started with the reciting of 'Holy Ardaas' by Bhai Parminderjit Singh. The club members and guests released colorful balloons in the air to mark the inauguration of the event.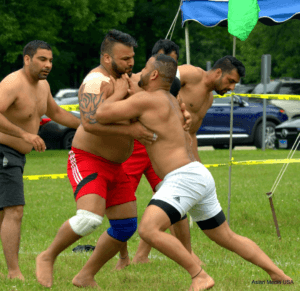 The Punjab Sports Club, Seattle, was declared the winner in kabaddi competition, and Punjab Sports Club, Chicago, the runners-up. A total of four teams – the Punjab Sports Club, Seattle, Sher-e- Punjab Sports Club, Chicago, India Asia Kabaddi Team and North Sports Kabaddi Club – participated in the kabaddi tournament.
A volleyball competition was held among four teams – Bhagat Singh Sports Club, Chicago, Volleyball Chicago-B Team, Madison Volleyball and Milwaukee Volleyball. The Bhagat Singh Sports Club, Chicago, secured the first position, whereas the Milwaukee team won the second place. Many contestst were decided on a very narrow margin.
The volleyball tournament was dedicated to the memories of late Harbhajan Singh Gakhal, Harjaap Singh Sangha and Major Singh Mauji. The reward money for volleyball winners was sponsored by Lakha Dhindsa and Amarjit Dhindsa.
There were arrangements for sumptuous food and beverages stalls at the event.
In the music segment, Gary Sandhu performed his famous numbers. The co-singer was Jasmine Sandels.
.
Starting with saying 'Sat Sri Akal', the 6th Chicago District Congressman Shan Costine expressed his happiness for participating in the kabaddi and cultural program. He visited the various tents to greet the visitors and posed for photographs. He was accompanied by Balwinder Shaukar, Laddi Singh, Thakkar Singh Basati and Master Khan. Congressman Raja Krishnamoorthi also paid a visit.
The newly elected Mayor of Schaumburg, Tom Daley, also participated in the festivities at the event. A hopeful for position of Supreme Court Judgeship, Gerry G. Rice, was also seen socializing with the people
Secretary of State Jessi White's famous tumbler team of 19 young gymnast boys and girls performed amazing acrobats including high jumps and long jumps and earned high praise and cheers from the onlookers.