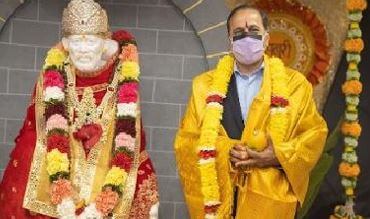 India Post News Service
CHICAGO: Dwarkamai anon-profit is dedicated to organizing events and conducting activities directed towards personal spiritual development of the community by following the teachings of Shri Sainath, a saint from Shirdi.
The same principle has brought the Northwest suburbs of Chicago community members  for a worship center and .Under the mentorship of Anil Naik  and the support from the members of the community , Dwarkamai's newest "Center of Spiritual Excellence", Shri Shirdi Sai Mandir, Rolling Meadows,  opened its doors to the community on Dussehra Day, Oct 25, 2020
Shri Shirdi Sai Mandir, Rolling Meadows celebrated the month-long Shri Venkateswara and Navagraha PraanaPrathisthaMahotsavam- July 2021 with the Prana Prathisthan event held between Thursday, July 29th, 2021- Saturday, July 31,2021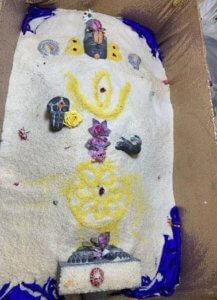 The 3-day grand finale began with Shri Ganesh Pooja and Shri Mahalakshmi Pooja on day 1, followed by Vaastu Pooja homam, in large outdoor tent specially set up for this event, Pushpadhivasam (flowers) and Shri VenkateswaraNetromilanam&NavratnaBimbaSthapana on day 2 of the event.
Day 3 began with vedic chanting by 5 world-renowned priests led by Priest Srinivasa Bhattar, Kalasha procession by the devotees carrying water for Prathama Abhishekam of Lord Balaji culminating in the PraanaPrathistha of Lord Balaji and Navagrahas. Lord Balaji was adorned with flowers and jewels specially flown in for this occasion and chants of Govinda-Govinda, reverberated throughout the whole temple.
A Local Congressman Raja Krishnamoorthi also graced the occasion with his presence and the community thanked him for sparing a few minutes from his busy schedule to visit us on this historic day.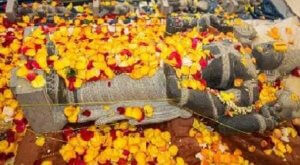 This 3-day celebration wrapped up with Shri Venkateswara& Shri MahalakshmiKalyanam for which a custom palanquin was built to carry the Utsav deities around the temple. Devotees, both men and women, enthusiastically volunteered their shoulders to carry this palanquin around for this event.
Dwarkamai address is :Shri Shirdi Sai Mandir, 5999 S New Wilke Rd, Building # 3, Suite 309, Rolling Meadows, IL 60008