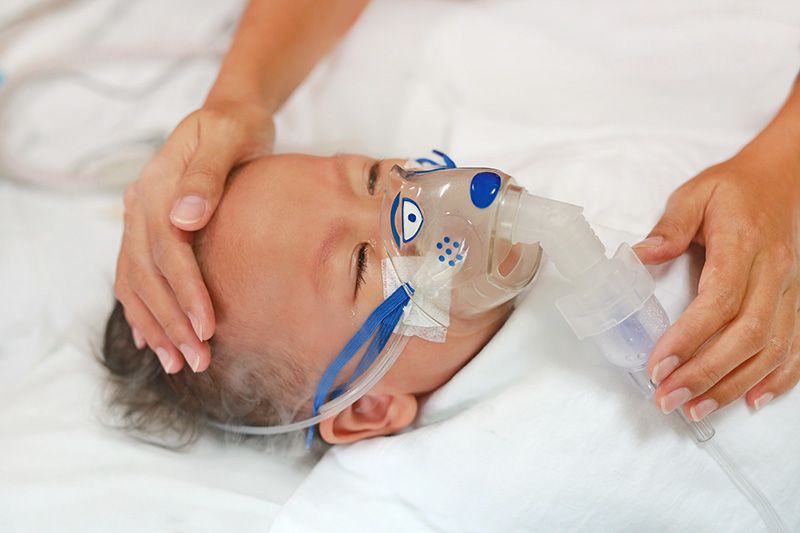 Vidya Sethuraman
India Post News Service
Respiratory syncytial virus (RSV) is a contagious virus that is usually mild, but can severely affect the lungs and respiratory airways in older adults. A new study estimates that 1 in 50 deaths of otherwise healthy children under age 5 around the world is due to a common virus that's currently surging in the US: respiratory syncytial virus, or RSV.
Pediatric intensive care units around the US are overflowing or at capacity with children experiencing RSV. Speakers at the EMS briefing discussed the causes related to the surge of cases; how parents can distinguish between RSV, a cold, and Covid-19 in their young children, preventive measures – especially vaccines and boosters – and therapeutics and treatment.
Symptoms of RSV can range from mild to severe and can last up to 2 weeks. RSV symptoms may include fever, cough, sore throat, runny nose, congestion and headache. Similar to some other respiratory infections, a cough or sneeze can easily spread RSV. And while you're typically contagious for 3-8 days, some people, especially those with weakened immune systems, can be contagious for as long as 4 weeks – even after they stop showing symptoms. Because the respiratory tract of infants is shorter than that of adults, it is easy to accumulate mucus in the lungs, causing dyspnea and hypoxia symptoms.
Dr. Manisha Newaskar, Clinical Assistant Professor, Pediatrics – Pulmonary Medicine, Stanford Medicine Children's Health said usually RSV is prevalent in January, but this year it entered the emergency state earlier in November, and many pediatric hospitals were overwhelmed with inpatients. Although RSV has been circulating every autumn and winter since the 1950s, no effective vaccine or treatment has been developed so far.
Pediatricians strongly recommend that parents help children wear masks and regularly clean up frequently touched objects. Parents need to pay special attention to the amount of water they drink. In his experience, many babies who are hospitalized today are dehydrated. In addition, drinking plenty of water can speed up the body's metabolism and expel the virus from the body quickly.
Dr. Priya Soni, Pediatric Infectious Disease Specialist, Cedars- Sinai Medical Center said that because COVID has just eased, children began to go to school without masks, which accelerated the spread of RSV. Dr. Soni recommends that parents buy a baby-specific nasal aspirator (Nasal Suction) and humidifier, which can effectively prevent the accumulation of mucus or nasal mucus in the lungs.
Dr. Mina Hakim, Pediatrics Specialist, South Central Family Health Center, Los Angeles said that the survey showed that the proportion of Native Americans and Latinos who were infected with RSV this year was higher than other races. Babies, who are exposed to second-hand smoke, as well as those who live in old houses, may be infected with RSV.There are steps you can take to help prevent the spread of RSV. Specifically, if you have cold-like symptoms you should
Cover your coughs and sneezes with a tissue or your upper shirtsleeve, not your hands
Wash your hands often with soap and water for at least 20 seconds
Avoid close contact, such as kissing, shaking hands, and sharing cups and eating utensils, with others
Clean frequently touched surfaces such as doorknobs and mobile devices.
Limit the time they spend in childcare centers or other potentially contagious settings during periods of high RSV activity.