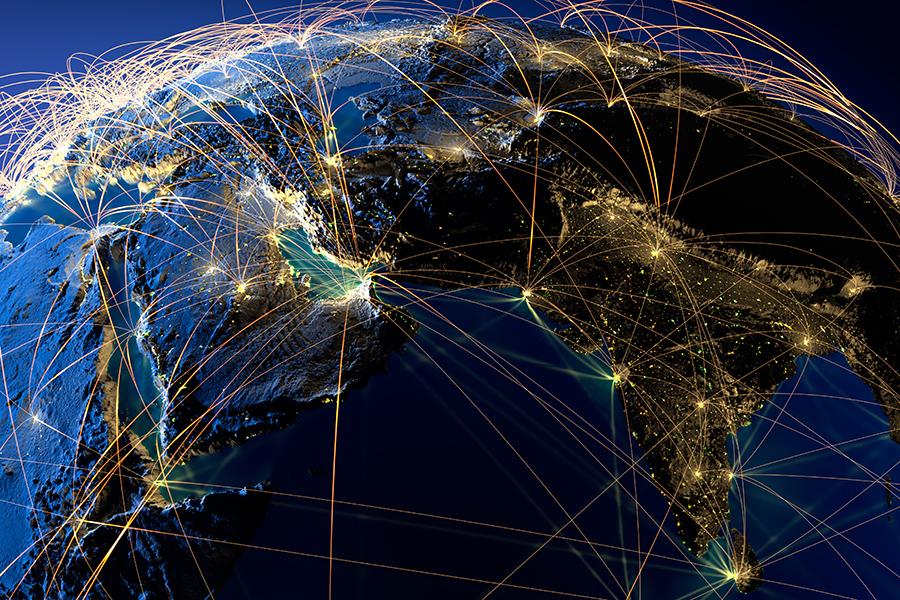 ARLINGTON: US Trade and Development Agency (USTDA) has partnered with Indian internet service provider AirJaldi Networks for a feasibility study in order to help expand broadband connectivity.
The US trade agency has said it awarded a grant to the Indian company for the purpose of the feasibility study.
Through this grant, broadband connectivity among more than 30 million people in rural and peri-urban communities across India can be reached, the USTDA said in a release on Wednesday (local time). AirJaldi selected Georgia-based Vernonburg Group LLC to conduct the study.
"Projects such as this can transform communities and stimulate more inclusive economic growth. AirJaldi's vision to provide reliable and affordable internet access to the underserved is one that USTDA is proud to share," said Enoh T. Ebong, USTDA's Director.
"This project also reflects USTDA's commitment to bridge India's digital divide through partnerships with U.S. industry," the director added, as per the release.
The feasibility study will evaluate the technical and economic viability of expanding AirJaldi's broadband network into new rural and peri-urban areas, as well as modelling sustainable business cases and scenarios for delivering affordable connectivity and value-added digital services.
Also, it aims to identify and prioritize infrastructure investments for AirJaldi to expand broadband connectivity across 16 Indian states, design network architecture, evaluate technology options, provide a financing plan, and assess other critical areas that will be necessary for the project's implementation, the release added.
"The provision of fast and reliable connectivity to underserved, yet well-deserving communities in rural and semi-rural areas in India remains a challenge, despite great progress made in the past few years by multiple providers and partners across India, us included," said AirJaldi Director, Michael Ginguld.
"We are therefore excited and happy to receive this award and to be joined by USTDA, the Vernonburg Group, and other study partners in our ongoing journey to the realization of this vision," Ginguld said.
About USTDA, it helps companies create jobs through the export of US goods and services for priority infrastructure projects in emerging economies. (ANI)