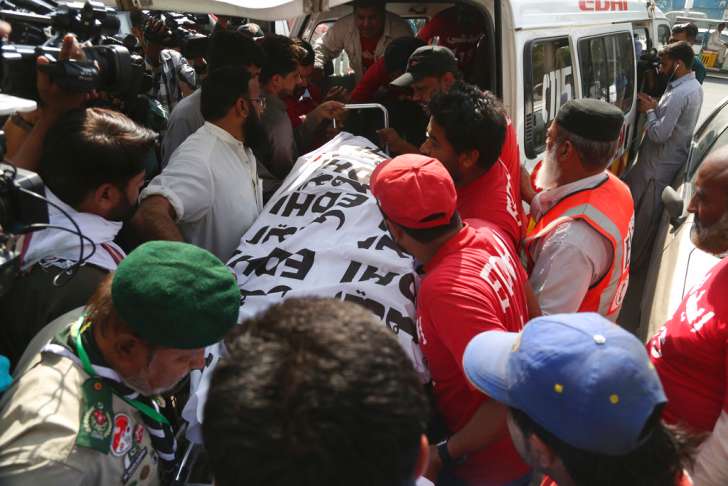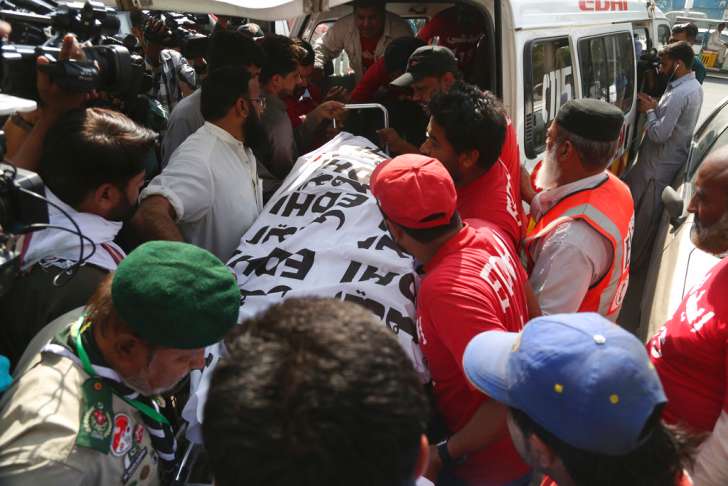 PESHAWAR: A powerful bomb blast ripped through a busy market outside a religious seminary in Pakistan's restive Khyber Pakhtunkhwa province on Friday, killing at least 30 people and injuring over 40 others, officials said.
The explosive material was planted in a bike in the Friday Market (Juma Bazar) near an imambargah, a Shia religious place, in Orakzai tribal district's Kalaya area.
People were buying warm clothes when the bomb went off, officials said.
At least 30 people were killed while more than 40 others injured, Geo news quoted district administration officials as saying.
Officials said that most of the victims were minority Shia Muslims, who in the past were also targeted in the area.
"Three children were among those killed. The remote-controlled bomb was attached to a motorcycle," officials said.
The area has been cordoned off and investigation into the incident is under way.
An emergency has been declared in the region's hospitals to handle the situation.
Human Rights Minister Shireen Mazari blamed the US failure in Afghanistan for the attack and warned Pakistan to be prepared for more such incidents.
Condemn the horrific terror attack in Orakzai tribal area.
"As the US fails in Afghanistan, Pakistan should be prepared for fallout and we must ensure greater security for our tribal areas especially protection of our people," she said tweets.
No group claimed responsibility of the attack but the Taliban militants often carry out such attacks.
Khyber Pakhtunkhwa police are on high alert following the Orakzai blast and a separate attack on the Chinese Consulate in Karachi on Friday morning.
"Our enemies are not happy with peace in the province," provincial Chief Minister Mehmood Khan said after the attack.
It was the second attack on Friday as security forces foiled a bid by militants to enter the Chinese consulate in Karachi and killed three attackers.
In 2011, 30 people including 10 cops, were killed and over 50 injured when a suicide bomber rammed his explosive-laden van into the building of the Communication and Works Department. PTI