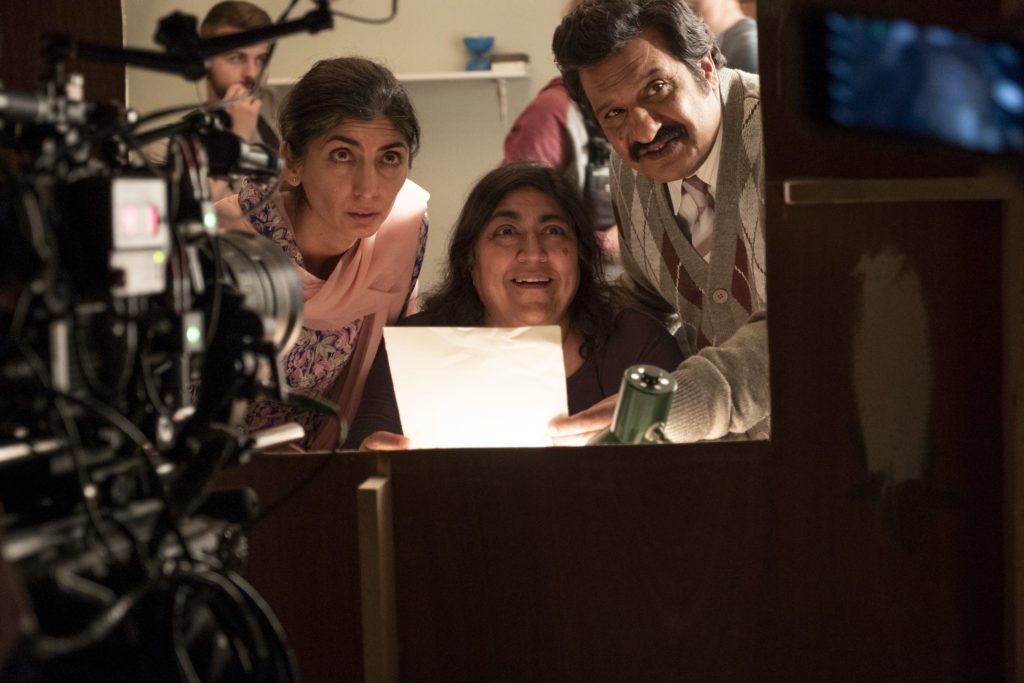 India Post had the opportunity to interview Gurinder Chadha, the British director of "Bend It Like Beckham" fame. Her most recent film, "Blinded By The Light", is being released August 16 throughout the United States.
India Post (IP): What drew you to making this film?
Gurinder Chadha (GC): I am a massive Springsteen fan and have been enjoying his music for decades. I like his whole philosophy of the world. As we Punjabis say, he has "hamdardi" (empathy/sympathy) with ordinary folks…he sings about people like my parents. Sarfraz and I became friends. I had read an article of his in a newspaper. He (Sarfraz) was secretly hoping that I would find something in the book. There were certain things that I invented (the romance) and added an Asian element to it (such as the 'bhangra') because that is what I relate to.
IP: In your films such as "Bend It Like Beckham", there is this element of comedy rather than dark dramas or outright rebellion against the parents…
GC: That is the reality of our lives. We understand and appreciate our parents. The idea is not to turn our parents into monsters.
IP: I had read somewhere – in an article on Wikipedia – about the influence of "Purab Aur Pachhim" on you. (This is a 1970 film starring Manoj Kumar and Saira Bano that portrays the pitfalls of following Western norms and forgetting one's Indian roots. It portrays Indian culture as being "good" and Western lifestyle and culture as being soulless and harmful.)
GC: (On the portrayal of Indian expats in Britain in the 1970 film) I was a child when that film came out. And I thought after watching that film, "That's not who we are. That's not what we do here…Saira Bano walking around with a cigarette."
IP: What inspired you to become a filmmaker? Do you think filmmaking is a better way to get one's message across?
GC: I wanted to challenge the way people thought about people like me. I wanted to put characters who looked like me at the center. I was a journalist, I trained to be a news reporter. When I decided to become a journalist, my Dad was over the moon. He always wanted me to make something of myself than having to rely on a man. Of course, there was disappointment that I was not going to become a doctor! (laughs). When I decided to become a filmmaker, my Dad was pleasantly amused and very proud.
IP: Do you see yourself making films other than the immigrant experience in the mainstream?
GC: I have done films such as "What's Cooking" based in LA, "Viceroy's House" about the Partition, "Angus, Thongs and Perfect Snogging", so I have made films. In the end, I want to make films that interest me.
IP: What advice would you give an aspiring filmmaker?
GC: Be very clear why you want to do it. What is your USP, what is the message you want to give to the world. Otherwise, you are going to have a very hard time getting your films made.
As told to Lakshmi Iyer
(This was a phone interview; some quotes are not verbatim and have been edited/paraphrased.)