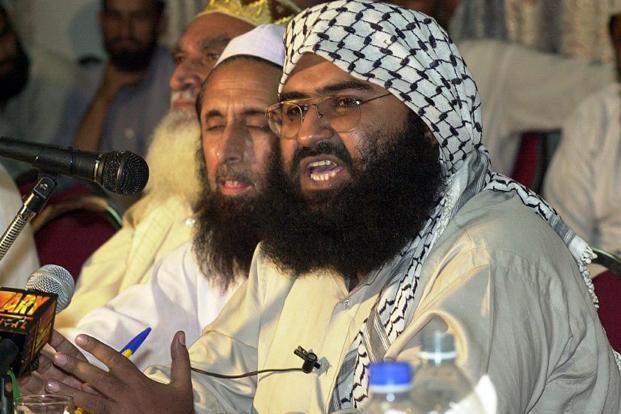 BEIJING: China today dismissed as "untrue" allegations of double standards by India by blocking its bid to list JeM leader Masood Azhar as global terrorist by the UN, claiming that it had adopted a "just, objective and professional" attitude in deciding the matter.
"With regard to the listing matter of the security council 1267 committee the so called double standards adopted by China on this relevant issue is not true. We take action based on solid evidence that is the standard upheld by us," Chinese Foreign Ministry spokesman Geng Shuang told media briefing here.
Responding to remarks made by Minister of State for External Affairs M J Akbar on Azhar's issue during the press conference in New Delhi yesterday Geng said, "We have taken a responsible and constructive part in relevant discussion in a professional and objective way".
"Relevant members differed on this issue. The purpose of China to put forward technical hold on that issue is to create enough time for the committee and relevant parties to consult with each other on the relevant issue," he said.
Akbar yesterday had said, "We really do expect China to hear the voice of the world, not just voice of India on terrorism."
Referring to Pakistan's support to terror, India also hoped that as a "responsible and a mature" nation, China will understand the "double standards" and "simply self-defeating and suicidal" approach of Islamabad to terrorism.
China was the only country among the 15-member 1267 counter terrorism committee of the UN Security Council which has objected to India's application to list Azhar who is accused of masterminding the Pathankot terror attack.
China had put two technical holds on India's move – first for six months followed by a second one for a period of three months ending Dec 31 –
after which India has to file a fresh application to get the Pakistan-based Azhar listed as a terrorist by the UN.
When pointed out that China was the only member among the 1267 committee members to have objected, Geng said "relevant attitude and action of China comply with the resolution of the UNSC and rules of procedure of the committee."
"China takes a very objective and just and professional attitude on that. Up to now the Committee is yet to come to an agreement on this issue and we would like stay in communication and coordination with all relevant parties including India on this," he said.
The issue remained unresolved even after the two countries have held several rounds of talks on this issue.
Elaborating on China's position, Geng said, "It is regrettable that an agreement is yet to be made. Relevant actions taken by China in the committee is to safeguard the authority and effectiveness of the committee".–PTI