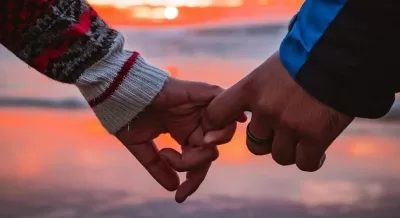 CANBERRA: Families are being kept apart as a result of a blowout in wait times for Australian partner visas. The average wait time for applicants to be approved for a temporary partner visa has increased from six months a decade ago to up to 13 months, Xinhua news agency reported, citing a new data released by the Department of Home Affairs.
There are four subclasses of partner visas, two temporary and two permanent for people applying from within the country and from overseas. Once granted, a temporary visa is valid until the department makes a final decision on whether to grant it permanently. According to a department report, there were 56,750 applications on hand awaiting a decision in August 2022, up from under 50,000 in 2021.
The new data, published by the Guardian Australia on Monday, revealed that the wait time for permanent visas for offshore applicants has increased from three months to over a year in the last decade.
"People are putting their lives on hold for years," Josephine Langbien from the Human Rights Law Centre said. "Parents are missing out on seeing their kids grow up. People are stuck in really precarious situations overseas when they could be here in Australia rebuilding their lives together with their families."
Under Australian law, it is illegal to place a cap on the number of partner and child visas granted every year. High thresholds for proving relationships, the coronavirus pandemic and bureaucratic difficulties are regarded as some reasons for the increased waiting times.