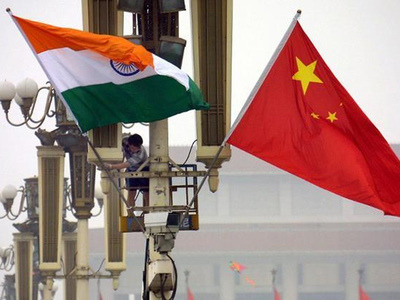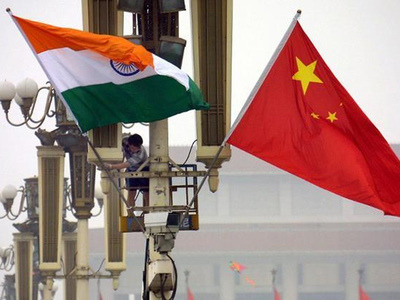 CHENNAI: India's "biggest" foreign policy challenge in the coming years will be to deal with an "increasingly assertive China" but New Delhi has to be more nuanced and self-confident in its approach towards Beijing, a former diplomat said today.
Former Indian Ambassador to China, Ashok K Kantha, said enhanced people to people engagement between the Asian neighbors can impart stability in bilateral relations despite differences between them.
Addressing a conference titled 'Enhancing India-China People to People Relations,' here, Kantha said China has started describing its contested territorial claims including with India as "non-negotiable."
"Management of boundary question becomes more difficult. And Dokalam was just the example," he said, referring to the 75-day tense border stand-off between the two countries last year.
Dokalam will not be the last case when "we run into serious difficulties in the management of this issue," he said.
"Now, looking ahead, what needs to be done, how to deal with an increasingly assertive China… in an uncertain, fluid international environment, this is going to be possibly the biggest challenge in India's foreign policy in years to come," he said.
At the same time, enhanced people to people engagement can be a major positive driver, an element imparting stability in India China relations, despite all differences, he said.
While persisting with and pursuing engagement with China, India should also avoid a binary approach vis-a-vis its neighbor, he said.
"We need to adopt a more nuanced approach, proceeding from self-confidence, that we can deal with this country…can catch up with China despite the obvious capability gap," he said, adding, India has requisite endowments to achieve this.
The current cause of "anxiety" between the two countries was due to the airing of "overhang" of differences in public, although there were "lingering memories" of the 1962 India-China war here, Kantha said.
"There is an overhang of differences, and unfortunately in the last two years, there has been public airing of differences on both sides," he said.
"These differences are not new, these differences have been around but there has been a cycle, action-reaction-cycle, of airing the differences which has further vitiated public sentiments on both sides," he added.
Such an overhang of differences should be dealt using dialogue mechanism and it must be ensured differences don't become disputes, Kantha said.
Although "contradictions" in Sino-Japan relations were "sharper" than those in India-China, the scale of engagement at the popular level in the former was different, he stated.
"If you look at the scale of engagement at the popular level (between China and Japan), it is altogether a different dimension in terms of movements of tourists, air connectivity and scholars working with each other. They are investing in this relationship by expanding engagement at the popular level."
Unfortunately the level of engagement between India and China today is "minuscule," he said.
Just because there are problems between two countries, it doesn't mean that they cannot move ahead in terms of people to people relationship, he said. He recalled India had earlier done considerable work on its part to ensure China was included in the countries eligible for e-tourist visa.
"In fact when it comes to tourist visas and business visas, contrary to popular perception, it is so much more easier for Chinese nationals to get visas to come to India than the other way around," he said.
India and China have progressed in various areas and "we must recognize" and build on these, he said.
For instance, there is more number of Indian students receiving education in China today even as Indian films have re-entered the Chinese market after a 'hiatus', he said.
He especially pointed out at the huge reception to Aamir Khan starer 'PK' and 'Dangal', with the latter shattering box office records in China.
Kantha said Yoga has "huge fan" following among Chinese women and recalled Beijing offering Temple of Heaven, "one of the most iconic locations" in that country for a Yoga-Taichi demonstration witnessed by Prime Minister Narendra Modi and Chinese Premier Li Keqiang in 2015.
B S Raghavan, former Tripura Chief Secretary, said people to people relations has been a "buzzword for a long time."
Calling for a 'balanced approach' vis-a-vis China, he said the 1962 India-China war "somehow rankles" many even today, including those in the armed forces and academia.
"Academics, people in government, policymakers (etc) have to make a determined effort to leave the past behind and make sure we look forward. Develop a balanced approach," he said.-PTI