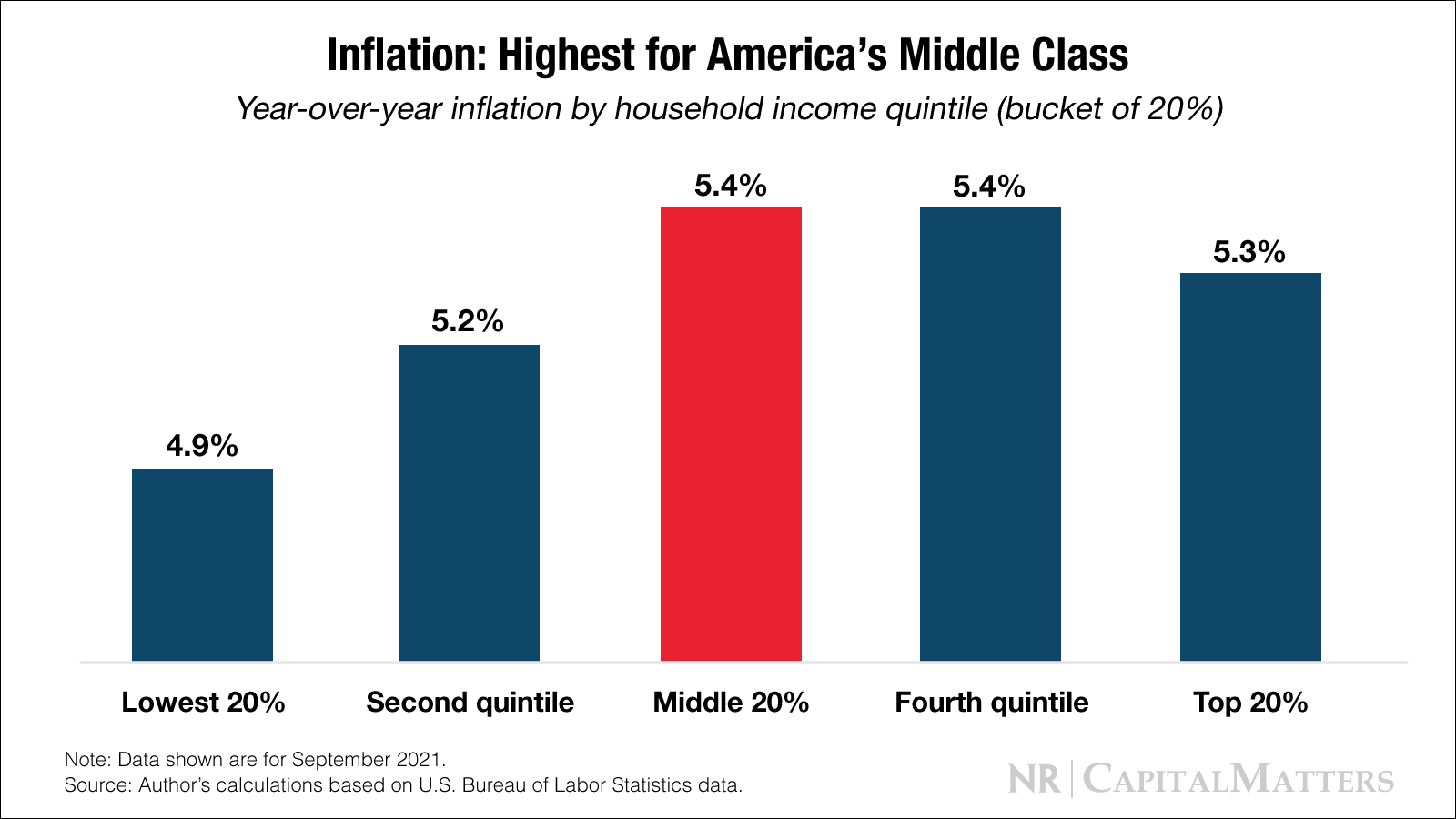 Vidya Sethuraman
India Post News Service
Inflation in the US climbed to its highest level in 40 years in January, with prices rising by 7.5% from a year ago, the Bureau of Labor Statistics reported on Thursday. Inflation in the US has been driven higher by soaring demand and a lack of supply caused by Covid-19's global impact on trade. High consumer prices are hitting hard on the middle class, and by extension, the poor and the near poor, widening the income gap as people in the middle slide down the ladder. The EMS briefing on Feb 18 focused on the effects of the crisis on the majority in the middle, offering ideas on how to cope as well as exploring the consequences for the country.
Josh Bivens, Director of Research for the Economic Policy Institute said inflation is likely to ease by the middle of the year. In January, the number of confirmed cases was five times the previous peak of the epidemic, and the United States still created 470,000 jobs that month, indicating that the impact of the new crown virus on the US economy is getting weaker. He said that inflation is a global phenomenon, and countries such as Europe that do not have a large-scale relief policy have also been affected. The biggest culprit of inflation is the epidemic. The epidemic has dealt a huge blow to the economy and distorted the relationship between supply and demand. Bivens said that by the middle of 2022, the supply chains will start to unlink and the economy will de-accelerate on its own.
Alissa Quart, Executive Director of the Economic Hardship Reporting Project said inflation has hard hit the middle-class families financially and mentally. Inflation is rising in the context of an already destabilized middle class, which makes up roughly 51% of the population. Three things are really pressing: cars, housing and health care.
Penny Wang, Deputy Editor, Special Projects-Money, Consumer Reports said a significant part of the inflation we see damages people's ability to plan their lives. She added what worries 90% of people the most is when gasoline prices go up. Food prices have gone up, so we recommend that you shop in the wholesale market where the products have gone up less, but don't buy things you don't need. Shoppers should search for coupons and sales for necessities. When those items are found with discounts, stock up on them, experts said. If you need household appliances or furniture, Wang suggests shopping at large and independent retailers, which may offer very different inventories. She also said shoppers should seriously consider if they really need an item right now.