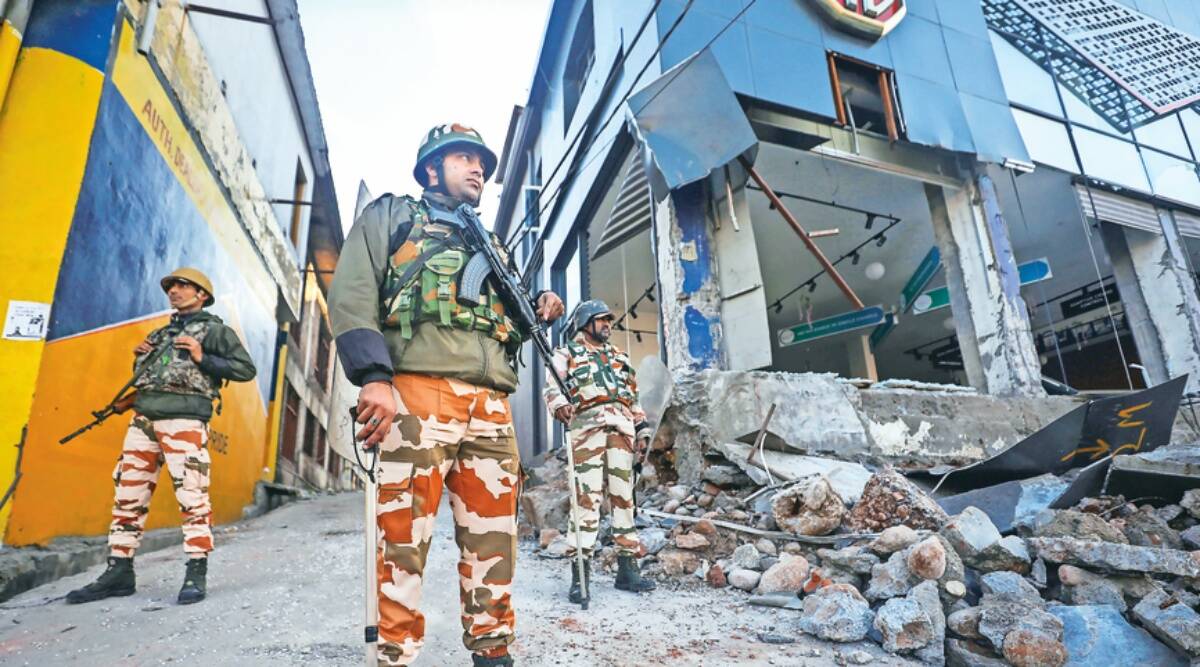 JAMMU: As a major breakthrough in the recent terror attack case in Jammu and Kashmir's Poonch district where five Army soldiers were killed, security forces have traced and detained the local who provided shelter to the terrorists, official sources said.
As the massive search operation to hunt down the terrorists entered its sixth day on Wednesday, security forces traced and detained a local named Nisar Ahmad, who provided shelter to the terrorists for more than two months, before they carried out the attack on April 20. Terrorists had ambushed an Army vehicle using armour piercing bullets, grenades and some incendiary material in Bhata Dhurian area of Poonch district.
Five Army soldiers were killed in this attack and one was critically injured. Terrorists had decamped with the weapons of the slain soldiers. A lesser known offshoot of Jaish-e-Muhammad (JeM) terror outfit calling itself People's Anti-Fascist Front (PAFF) had owned responsibility for the attack.
"The leads to trace the harbourer of the terrorists came through questioning of 50 people detained during the search operation."
"After sustained interrogation, Nasir Ahmad confessed that he sheltered the terrorists for more than two months prior to the attack on the Army personnel," sources said. General Officer Commanding-in-Chief of Army's Udhampur headquartered Northern Command, Lt. General Upendra Dwivedi, reviewed the progress of the search operation for the second time on Wednesday.
The massive search operation is spread over large areas of Poonch and Rajouri districts, including dense forest with thick foliage, natural caves and gorges.