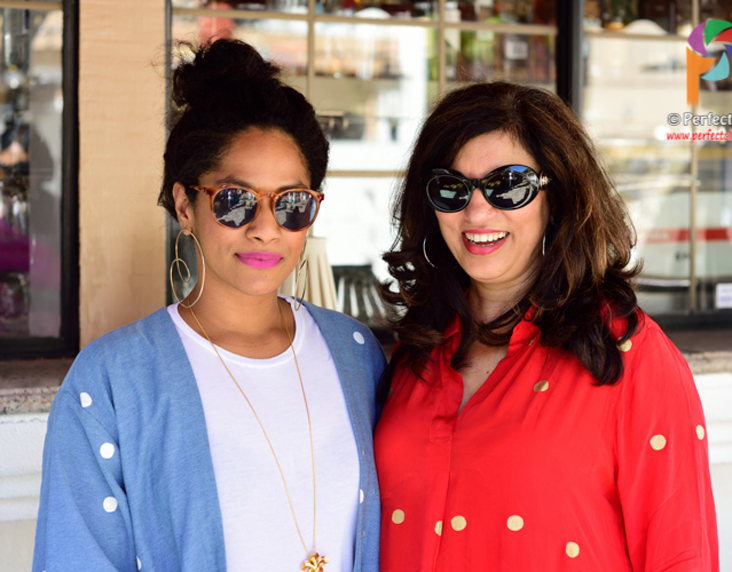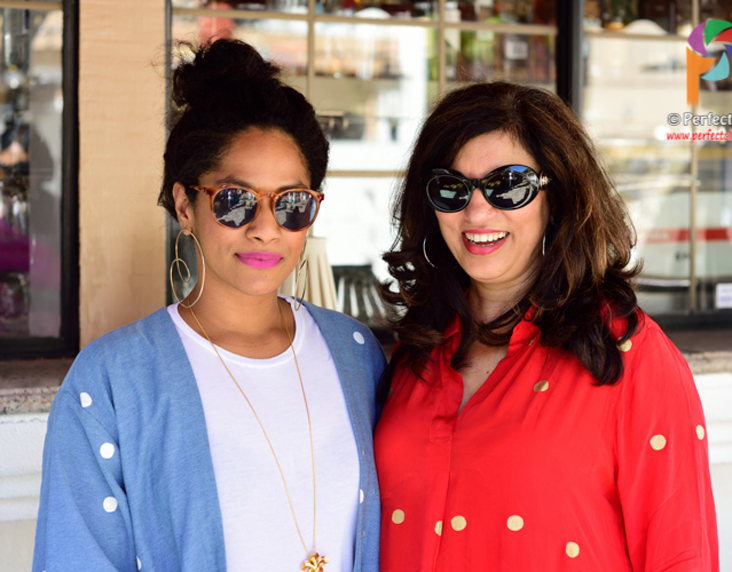 LOS ALTOS, CA: Sonya Suri of Urban Panache hosted International designer Masaba Gupta, founder and creative head of House of Masaba, at Amber India, Los Altos on July 8. Urban panache is a Silicon Valley based e-commerce start up that specializes on designer products in North America.
The company is planning to host trunk shows all over North America with over 11 leading celebrity designers of Bollywood. Sonya Suri has been with Nalli Silks USA for over 23 years and has carved a niche for her in the fashion designer industry.
Celebrity designer Masaba Gupta was the first designer to be hosted by Urban Panache in North America. Masaba a diffusion line, unique and revolutionary is one of India's most successful fashion labels. The strength of the label lies in the ability to marry traditional Indian sensibilities and aesthetics while keeping the modern context alive.
Masaba graduated from SNDT Mumbai and has created a niche for herself with her quirky sensibilities that have wowed her critics. The meaning of 'Masaba' is 'wildflower' in African language and that is perhaps reflected in her work which is 'wild and revolutionary' in essence. At a young age, Masaba has achieved phenomenal success and has begun to rub shoulders with big names in the Indian fashion circuit.
Masaba had debuted in 2010 at the Lakme Fashion Week Spring/Summer in the GenNext category with her first couture collection 'Kattran'. She prefers organic fabrics with bright colors and the classical Indian weaves. The USP of brand Masaba is its fiercely bold quality along with traditional roots that contain a beautiful mix of patterns, prints, and colors. In the pipeline is a line of luxury watches, beauty, fine jewellery, a character-based line around The Simpsons and a sportswear line.
Her several lines range from luxury to affordable. "There is no structure and there shouldn't be," she says about her instinct-driven designs. "I'm constantly absorbing from what I see around me. For me, design is free flowing. I can't sit on the drawing board and work on a theme. I work with what people want. That's theme enough. I like to work with black and white, but my all-time favorite is hot pink."
India Post News Service