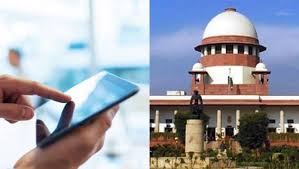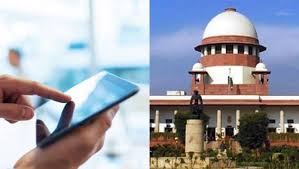 NEW DELHI: The Supreme Court has taken a strong note of the Information and Broadcasting Ministry's decision to set up a social media hub for monitoring online data, observing that it will be "like creating a surveillance state". The top court said the government wants to tap citizens' WhatsApp messages and sought its response within two weeks. A bench of Chief Justice Dipak Misra and Justices A M Khanwilkar and D Y Chandrachud issued notice to the Centre on a plea by Trinamool Congress (TMC) legislator Mahua Moitra and sought Attorney General K K Venugopal's assistance in the matter.
"The government wants to tap citizens' WhatsApp messages. It will be like creating a surveillance state," the bench said. Senior advocate A M Singhvi, appearing for Moitra, said the government has issued request for proposal and the tender will be opened on August 20. "They want to monitor social media content with the help of this social media hub," Singhvi said. The bench then said it is listing the matter on August 3, before the opening of tender on August 20 and the AG or any law officer for the government will assist the court in the matter.
Earlier, on June 18, the apex court had refused to accord urgent hearing on the plea seeking to stay a central government move to set up a 'Social Media Communication Hub' that would collect and analyze digital and social media content. The counsel for Moitra had said that the government is trying to monitor social media content of individuals by tracking their social media accounts such as those on Twitter, Facebook and Instagram, and their e-mails. Recently, the Broadcast Engineering Consultants India Limited (BECIL), a Public Sector Undertaking (PSU) under the ministry, had floated a tender to supply software for the project.
"A technology platform is needed to collect digital media chatter from all core social media platforms as well as digital platforms such as news, blogs… In a single system providing real-time insights, metrics and other valuable data," the tender document says. Under the project, media persons would be employed on contractual basis in each district to be the "eyes and ears" of the government and provide real-time updates from the ground. The tender document says the platform is expected to provide automated reports, tactical insights and comprehensive work-flows to initiate engagement across digital channels.
"The platform maybe used to disseminate content and hence, should support publishing features," the document says, adding the platform needs to power a real-time New Media Command Room," according to the tender document. It should also help the ministry to understand the impact of various social media campaigns conducted on Centre-run schemes, it says. PTI