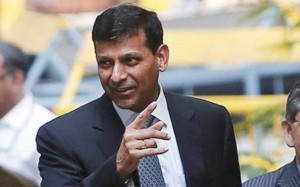 NEW YORK: RBI's former governor Raghuram Rajan has said that he had made it quite clear to the government that the demonetization was "not a good idea" and that its implementation was "not well-planned" since 87.5 per cent of the currency was being demonetized.
Speaking at the prestigious Harvard Kennedy School in Cambridge, 55-year-old Rajan rejected the claim that the Reserve Bank of India had not been consulted by the government before it went ahead with the demonetization.
He, however, reiterated that the move to cancel 87.5 per cent of the currency value was "not a good idea".
"I didn't ever say that I wasn't consulted (on demonetization). In fact, I have made it quite clear that we were consulted and we didn't think it was a good idea," said Rajan.
He said demonetization "was not a well-planned, well thought-out, useful exercise and I told the government that when the idea was first mooted."
He added that any macro-economist would say that if 87.5 per cent of the currency is being demonetized, then it better be made sure that a similar amount of currency is printed and ready to be put back in circulation.
"India went into it without having done that. It had a negative economic impact but also the idea was that somehow people who had money stored in their basements without having paid taxes on it would overnight see reason and come to the government and say 'sorry we were hiding this stuff, let me pay taxes on it'," Rajan said, calling it a "naive view".
"Anybody who knows India, knows that very quickly we find ways around the system," he said, adding that with "essentially" all the money that was demonetized coming back into the system, the exercise did not have the direct effect that was sought.
While the longer term impact of demonetization is yet to be seen, its negative economic impact included people not having currency, not being able to pay and economic activity plummeting especially in the informal sector.
"There may be some longer term impact that people think that if this sort of thing happens then the government is serious about collecting taxes. There may be greater tax payments but we still have to see strong evidence that that is true," he said. PTI