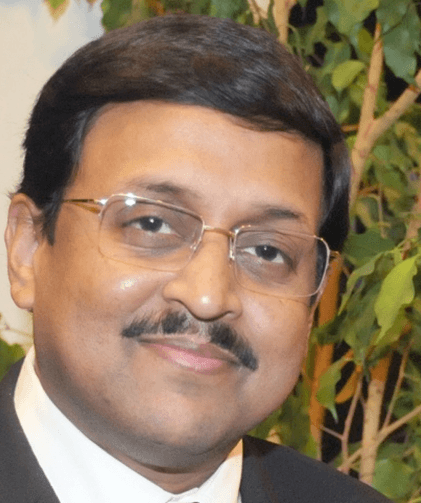 VIDYA SETHURAMAN
India Post News Service
SAN FRANCISCO: Announcing a path-breaking decision by the Government of India on August 5, Amit Shah, Home Minister of India, moved a resolution in the Rajya Sabha, the upper house of the Indian Parliament, which repealed the provisions under Article 370 of the Constitution of India that granted special status to the state of Jammu and Kashmir and bifurcated the northern state into two union territories – Jammu and Kashmir, and Ladakh – that will be governed directly by the central government in New Delhi. Consequently, the Constitution of India would become applicable to Jammu and Kashmir at par with other states and union territories of the country, Shah said.
In an interview to India Post, Consul General of India in San Francisco Sanjay Panda welcomed the decision and said it is an administrative internal action of India to reorganize the State of Jammu and Kashmir. Panda said that this is not the first time a state has been reorganized and India has done it 11 times in the past – most recently as Telangana was carved out of Andhra Pradesh.
"During those reorganizations, we didn't see such a hue and cry, which we face at this point in time. Article 370 is an article of the Constitution and not mandated by any multilateral body or bilateral agreement. It is entirely an internal decision concerning the Constitution of India, and any modifications or repeal of any article, in this case 370 is a sovereign right of India. Since it is an internal matter of India, we are surprised as to how it is projected as an India-Pakistan issue", he said.
"Abrogation of Article 370 is in the interest of the nation," the Consul General said. "It has no external ramification, it doesn't affect the Line of Control or International Boundary with Pakistan or any other country."
When Article 370 was included in the Constitution, it was a temporary provision which unfortunately lasted for over seven decades. When Kashmir was under attack by tribal raiders backed by the Pakistani Army, Maharaja Hari Singh wanted India's help to fight them. The Instrument of Accession is a legal document executed by Maharaja Hari Singh, the ruler of the princely state of Jammu and Kashmir, on October 26, 1947. By executing this document under the provisions of the Indian Independence Act 1947, Maharaja Hari Singh agreed to accede to the Dominion of India and troops were sent by India to fight the tribal raiders.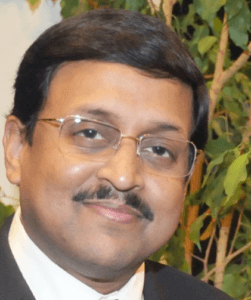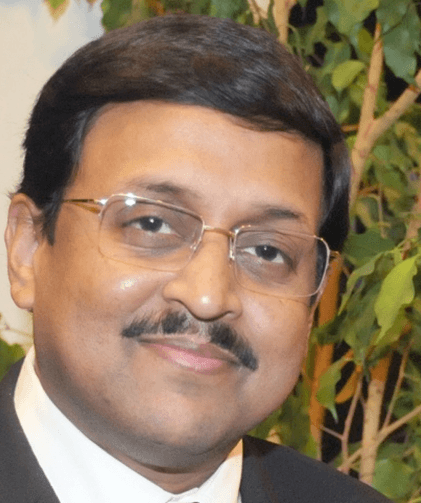 The Instrument of Accession was done quickly and Article 370 was a temporary provision. A constituent assembly should have been formed in the state government which would have decided the terms and conditions for the Instrument of Accession and integration with India union would have been completed.
But the constituent assembly was never set up and the Article continued for 70 years. Political will and strength is very much required for such decisions and the present government under Prime Minister Narendra Modi has taken this bold historical decision. Pakistan has no say in this matter, and India doesn't understand its reactions to an internal decision, it doesn't affect the Line of Control or International Boundary with Pakistan or any other country. There is no concern for peace and security in the region.
Panda said that there will be an elected legislative assembly in the union territory of Jammu and Kashmir and legislative council in the union territory of Ladakh.
"India's growth story has been a talking point throughout the world, but economic and job growth have not touched Kashmir, despite $40 billion in investments by the Indian government," said Panda.
Asserting that Article 370 was only a temporary and transitory provision in the constitution, the Consul General said that its abrogation would lead to the overall development of Jammu and Kashmir, create employment, promote tourism and industries. Ladakh has welcomed this decision and its Member of Parliament Jamyang Tsering Namgyal articulated in the Indian parliament that the future of Ladakh now is very bright.
"I am confident that the recent changes made in Jammu and Kashmir and Ladakh would be of immense benefit to those regions. It will enable the people to access and enjoy the same rights, the same privileges and same facilities as their fellow citizens in the rest of the country. These include progressive, egalitarian laws, Right to Education, Right to Information, healthcare and employment," Panda said.
"It is unfortunate that a major misinformation campaign has been launched against this decision and Pakistan has been trying to misuse fragmented opinions in the international arena. Due to article 370, the people of Jammu and Kashmir were earlier deprived of the fruits of development that were available to the citizens from other parts of the country." the Consul General said.
Asked if communication blackouts, curfews, and increased military presence occurred during previous reorganizations, Panda replied in the negative, but added that such measures were undertaken in Jammu and Kashmir because of "credible cross border threats and concerns of cross border terrorism".
He added that given Pakistan's well-established role in inciting violence in Kashmir and its deep frustration with India's decision to revoke Article 370, New Delhi has taken every precaution and imposed certain restrictions in a few districts. People outside shouldn't question the law and order situation and it is all taken with the public security and safety in mind. These are temporary in nature and continually reviewed as per the ground situations. Appraising the ground situation in the valley, he said most of the schools are open in the valley and asserted that there was the adequacy of essential supplies and delivery of various public services to the people, including electricity, water supply and health care services in Kashmir, Jammu and Ladakh regions. Section 144 is still in place in certain areas, while curfew restrictions have been mostly relaxed. There is no loss of life and protests are limited to 10 out of 196 police stations. There is no shortage of medicines and basic necessities. Haj pilgrimage is going according to schedule.
"Out of the 24 districts, 12 are back to function and full normalcy will happen gradually and we are monitoring the situation with Jammu and Kashmir police. In this social media era, rumours are circulated and communication blackout is in place to avoid the travel of these rumours and thereby affecting the ground situations. Landlines have been restored from August 18, internet and mobile are being restored in a phased manner," Panda said
Referring to the allegations that repealing the abrogation of article 370 will change the demographics of Kashmir, the Consul General said that the demography of Kashmir has already been changed when Kashmiri Pandits were pushed out of their homeland. Islam is the second-largest religion in India, with 14.2 per cent of the country's population or approximately 200 million people. It makes India the country with the second largest Muslim population in the world, next to Indonesia. Out of 200 million Muslims in India, only 2 per cent reside in Jammu and Kashmir.
"It is wrong to say India has been partial to them. Our Muslim population is growing as against Pakistan's dwindling Hindu population which is less than 1 per cent. Less said about the situation in Pakistan-occupied Kashmir (PoK) the better, and in any case, we never talked about it," he said.
Speaking on the India-US bilateral relationship, Panda said that both countries are like-minded democracies, which respect freedom of speech, pluralism and other democratic principles.
"A good India-US defence relationship is, therefore, crucial, not only for India and the US but for the entire Indo-Pacific," he stated. "India and the Indian Ocean, in turn, have become so important in US strategic thinking that the Trump administration renamed the Pacific Command as the Indo-Pacific Command. The India-US relationship has progressed enormously in the last two decades, particularly in the last five years."