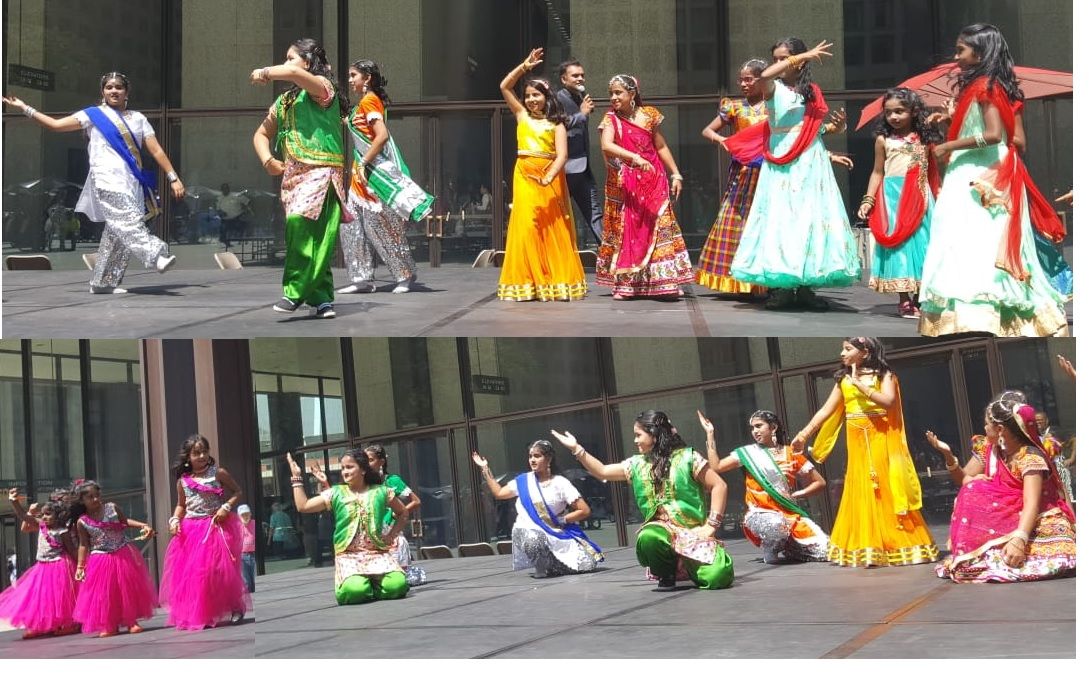 Surendra Ullal
CHICAGO: The Association of Indians in America (AIA) organized a flag hoisting ceremony at Daley Plaza on August 13. It was attended by a good number of Indian Americans, AIA officials and Indian Consul D.B.Bhati.
The program started at 11.55 am with flag hoisting done by Consul
D B Bhati and all the AIA members present at that time. Children in Indian attires from different age groups gathered around. This was followed by Indian National Anthem and slogans of Bharat Matajee Ki Jai &
Vandemataram.
Cook County Treasurer Maria Papas joined the AIA group. Welcoming all, AIA President Santosh Pandey felicitated Consul Bhati with a flower bouquet
Hina Trivedi was the Emcee for the event and she spoke about AIA and its different activities. She then invited Maria Papas to address the gathering. Papas spoke about Indian history, achievements and was very happy to be part of this function. She was also felicitated with a flower bouquet.
Santosh Pandey introduced the AIA Executive team and talked about Indian Americans contribution in USA. Thakar Basati, a Sikh community activist, talked about AIA achievements and AIA activities.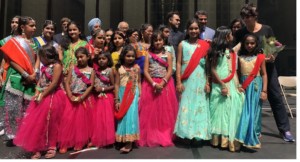 Shagun Pandey sang the American National Anthem followed by Indian National Anthem sung by all. The cultural program started with a thrilling dance from classical to Bollywood with Independence Day theme performed by young kids in beautiful matching attire. It was followed by three classic South Indian songs by younger kids. All the kids from five different teams were invited on the stage to dance on Rang De Basanti song which was cheered by the entire crowd.
Hina Trivedi gave Vote of Thanks. There where close to 200 people present with Channel 5 also covering the event.