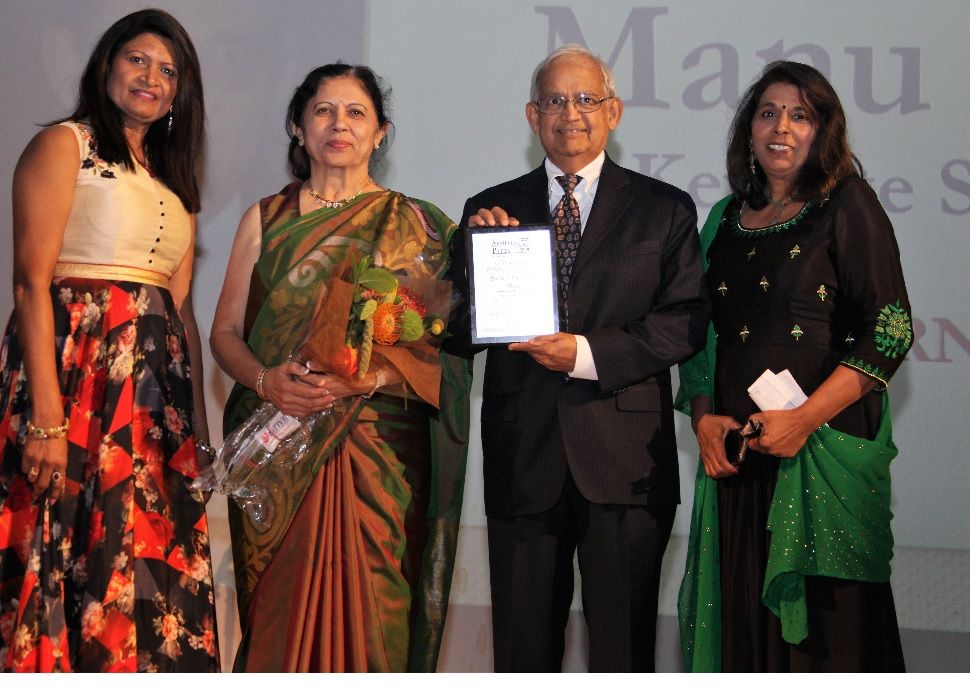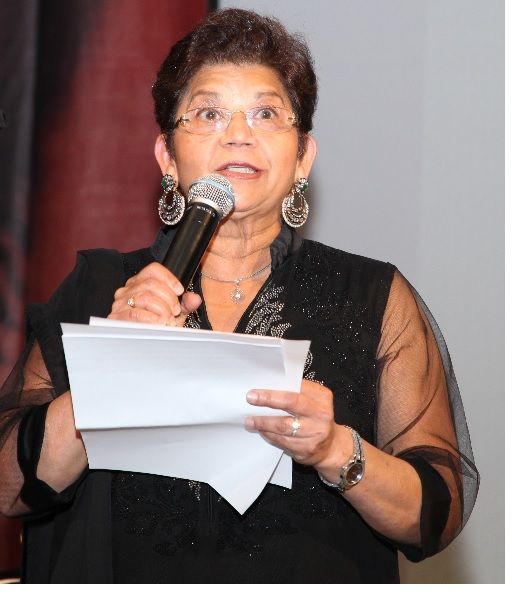 Jayanti Oza
CHICAGO:  Akshaya Patra Chicago team held a fundraising Gala on Friday, September 21 at the Meadows Club in Rolling Meadows. It was attended by 600 plus supporters and well wishers helping it to raise $350,000 for the disadvantaged children in India.
Manu Shah, CEO- M S International was the Keynote Speaker. Other guests included the First Lady of State of Illinois, Mrs Diana Rauner and Mrs VandanaTilak, CEO- Akshaya Patra USA.  Main organizers were Himanshu Patel, Saroj Patel, Dipak Kapadia, Pallavi Shah and Ila Vyas.
Chicago Chapter Chair Himanshu Patel made the opening remarks. Dipak Kapadia  introduced Manu Shah and his wife Rika Shah to deliver the Keynote speech.  Manubhai used his own life story to make the case that the ticket out of poverty for millions of children in India is education. He said, "In just fifty years after arriving in this country, we have become the most affluent ethnic group in USA. Our success is largely due to ours and our children's education. We, who are successful, have responsibility to help disadvantaged children in India stay in school."
Asserting "Think Big and Bold"' he challenged Indian community in Chicago, offering to add $250,000 if anyone donates $1 million to Akshaya Patra.
First Lady Mrs. Rauner talked about her focus on children's development and complimented Akshaya Patra on its mission, scale and how well it executes.
Mrs Vandana Tilak brought out the impact of Akshaya Patra on the children's lives, and scale and ingenuity of the massive kitchens and resulting efficiency and reliability of operations. The biggest donors for the evening were Dr. Chittaranjan and Bhavana Patel. Dr. Chittaranjan Patel in his remarks said, "We're blessed to live with abundance of everything, with so much more than our needs when so many suffer. Doing our fair share to help them is the right thing to do."
Organizers had solicited donations before the event. More than $300,000 was committed before the event. Chapter Chair Himanshu Patel said, "We have many repeat donors and also many new donors. Repeat donors are giving more. We have a growing and robust base of supporters in Chicago now."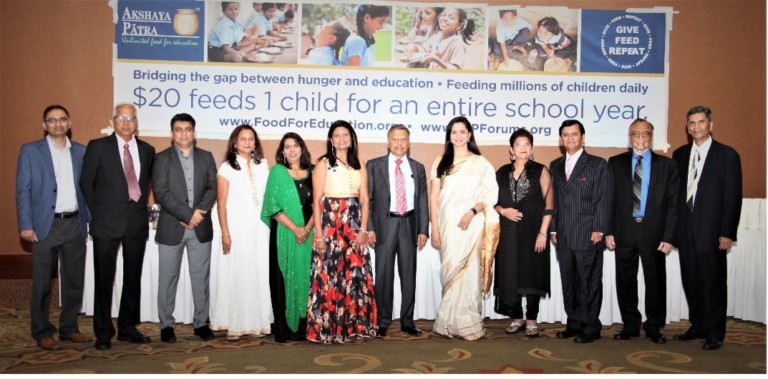 There was a pledge drive during the program and additional $50,000 was raised. Dipak Kapadia added, "What is most satisfying is that so many people pledged additional support during the drive."
Akshaya Patra is the world's largest NGO providing midday meals to 1.7 million children 232 days a year in government schools in India. In partnership with Central and State governments, it provides freshly cooked, nutritious, hygienically sound meals to disadvantaged children.
Akshaya Patra operates 37 centralized kitchens in 12 states. Three of the largest states are Karnataka (486,000 children), Gujarat (395,000 children), and Uttar Pradesh (212,000 children). Other states are: Andhra Pradesh, Assam, Chhattisgarh, Odisha, Rajasthan, Maharashtra, Tamil Nadu, Telangana and Tripura. Akshaya Patra kitchens are ingeniously designed cooking factories. For example, the kitchen in Ahmedabad cooks a complete meal – roti, daal, vegetables and rice – for 160,000 children every day.
Akshay Patra amplifies government contribution through private donations and uses the money efficiently and honestly. In 2016, it was presented the prestigious Kalam Innovation in Governance Award (KIUA 2016).
Net result of the focus on efficiency and integrity is that it costs only $46 – $20 from private donations and $26 from government – to feed one child for the entire school year.