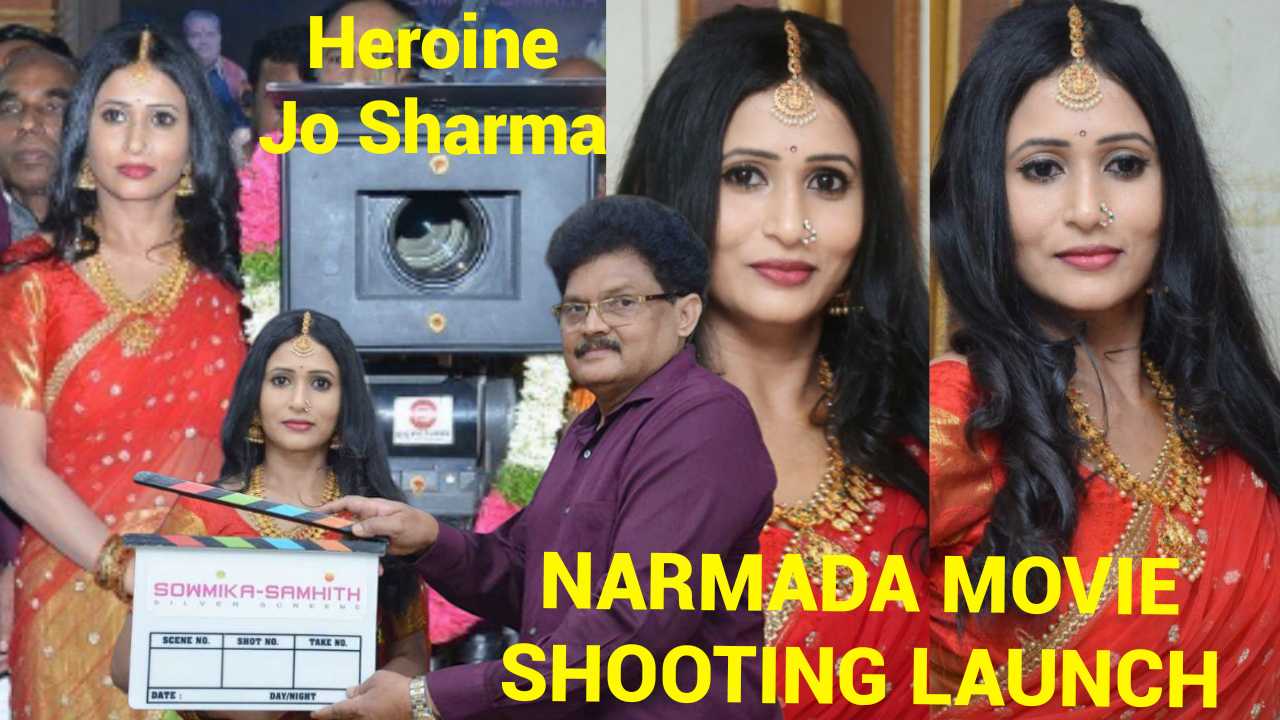 India Post News Service
Narmada Movie Shooting Launched with pooja ceremony. Heroine Jo Sharma (Jyotsna) is acting in the title role "Narmada".
Narmada Movie Shooting started in collaboration with Gemini Studios (75 years in Industry) and Soumika B Samhit Banner. Producer and Secretary of TFPC (Telugu Film Producers Council) Mohan Vadlapatla presents Narmada movie and its bank rolled by both producers MRC Vadlapatla and Alla Raghava, and directed by Subhaakar.
On April 13th, Narmada movie was launched in a grand way with Pooja ceremony held in Film Chamber of Commerce, Hyderabad.
Muhurtam first shot clapped by Producer Mohan Vadlapatla, acted by heroine Jo Sharma (Jyotsna) and first shot is directed by Renowed Film Director Muppalaneni Shiva. Actor Kadambar Kiran switched on the camera.
Narmada movie producer MRC Vadlapatla gave a speech that he liked the story that director discussed and he collaborated with Alla Raghava and Gemini to produce this movie as a big venture. He is impressed with Jo Sharma (Jyotsna) acting skills and how confident she is facing camera and dialogue delivery, and gave an opportunity to be the heroine of the Narmada movie. Jo Sharma acted in movies and has experience in acting and dancing in America. She lives in San Francisco, has won the Miss USA International 2019 and is the Cultural Chair for Federation of Indo-American Association (FIA).
Producer further added in his speech that this movie story is about Narmada a village girl striving to face the atrocities in her village. In order to face the challenges, she will determine to become a big personality to raise her status value to fight through issues in her village and she becomes a movie star. How will she solve all problems facing in her village? That is the story of movie Narmada.