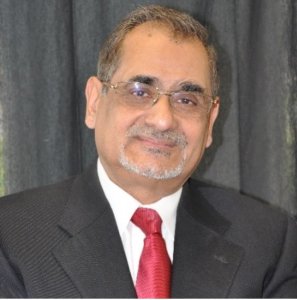 CHICAGO; Umbrella organization of Indian Engineers, AAEIO elected its new leadership Team with Gladson Varghese as the new President.
Varghese, a community leader, is a Purdue graduate in Mechanical Engineering and MBA.
He is Divisional Director of GE Transportation/ Westinghouse, President of U.S Techtronics and Board Member of Illinois Structural Engineering Board. The. President Elect is Dr. Ajit Pant (Westpoint). Team members are Nitin Maheshwari (CEO, Mach Insights, Inc), Abhishek Jain (Director, Schneider Electric); all are Indian Institute of Technology (IIT) graduates.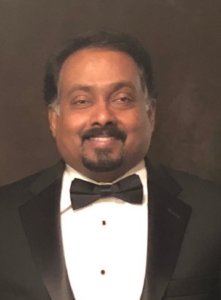 Board of Directors are Madura Sane (Structural Engineer), Murukesh Kasalingam (CEO, Mutivision), Vinoz Chanamolu (CEO, Indsoft), Sanjjeev K. Singh (Managing Partner, Asar Digital), Brij Sharma (CEO, Power Volt, Inc), Ganesh Kar (SAP SCM Architect – System America).
Neil Khot (CEO Relay services), Dr. Anil Oroskar (CEO- Orochem Technologies), Dr. Gautam Grover (M.D – Rodese Inc), Rajinder Bir Singh (Sr. Engineering Manager, Navistar). Advisory Board members, Gulzar Singh (CEO, Pan Oceanic Inc), Dr. Deepak Kant Vyas (Chairman, Redberry group), Smita Shah (President and CEO Spaan Tech, Inc), Gordhan Patel (Chairman, American Standard Circuits ), Vijay Kaul (Birla Institute of Technology), and Anaya Vardya (CEO- American Circuits).
Inauguration Gala is scheduled for September 262021 Invited V VIPs include CEO of Boeing David Calhoun, Governor J.B Pritzker, Senator Richard Durbin, Congressman Hon. Raja Krishnmoorthi, and Indian Consul General. Amit Kumar.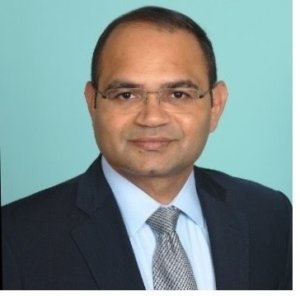 AAEIO engage the Engineering community of Indian origin to establish a global ecosystem focused on getting together Professionals, Entrepreneurs, Researchers, Business Owners and Academicians for networking, scientific and professional development. The main pillars of this Organization are Entrepreneurial Networking, Education of our members, Professional Opportunities, and Charity. AAEIO's main goal is to address the need of Engineers of Indian Origin living in America to collaborate Technology and Innovation and leverage the group's Knowledge, expertise and Experience.